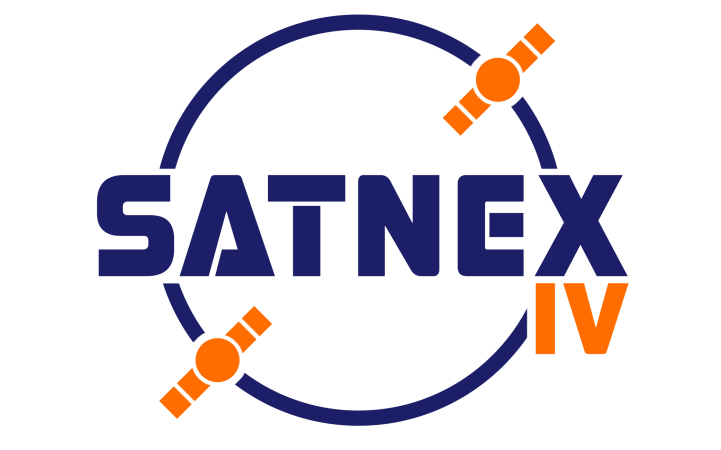 Objectives
The key objectives of the SatNex IV Network of Experts can be summarized as:
Early identification, exploration and scientific assessment of promising new R&D avenues for satellite telecom networks for possible injection in ESA's R&D programs;
Detection and preliminary assessment of promising terrestrial telecommunication technology spinning into space telecom applications;
Enhanced cooperation between the European/Canadian industry and research institutions on telecom satellite applied research subjects of common interest.
ESA will ensure the transfer of results to European and Canadian industry and international standardisation bodies fostering Intellectual Property (IP) protection when deemed necessary.
List of the technical activities (WI.[Year of the activity].[Activity Number]). For a short summary of the activity, please visit: https://satnex4.org/projects.html
WI1.1 Next generation satellite trunking.
WI1.2 Advanced signal processing techniques for fixed and mobile satellite communications.
WI1.3 Network coding applications in satellite communication networks.
WI1.4 Impact of future ICN traffic on multiple access schemes.
WI2.1 Multi-homed network architectures for flying ad-hoc networks (FANETs) and nano-satellite swarms.
WI2.2 Physical layer security.
WI2.3 Ultra low-power machine-to-machine communications via satellite links.
WI2.4 Enhanced caching techniques for satellite networks.
WI2.5 Precoding in Mobile Interactive Satellite Systems.
WI2.6 Aeronautical and professional link designs for satellite systems at extremely high frequency bands.
WI2.7 Air interface development for LEO constellation.
WI3.1 5G Access Solutions Assessment for Satellite Scenarios.
WI3.2 Distributed Satellite Ground Stations and Virtualized Gateways: Challenges and Opportunities.
WI3.3 Non-Orthogonal Superposition Techniques for Multi-Beam Satellite Networks.
WI3.4 Forward Packet Scheduling Strategies for Emerging Satellite Broadband Networks.
WI3.5 Alternative security schemes for integrated satellite terrestrial networks
WI 4.1 Ultra-low power density uni/bi-directional IoT satellite communications with enhanced PHY Layer Security
WI 4.2 NOMA Techniques for Satellite
WI 4.3 Large-Scale Deep-Learning for Satellite Systems Optimisation
WI 4.4 Innovative Networking Solutions for SatCom in 5G and beyond
WI 4.5 Large Scale Multi-Antennas over Satellite
WI 4.6 Beamforming Optimization with Per-Element Power Constraints
Plan
The project reviews are held annually to assess the technical work and to decide the research activities to be carried out the following year. 
Current status
The project has successfully finished the activities of all four years.
Documentation