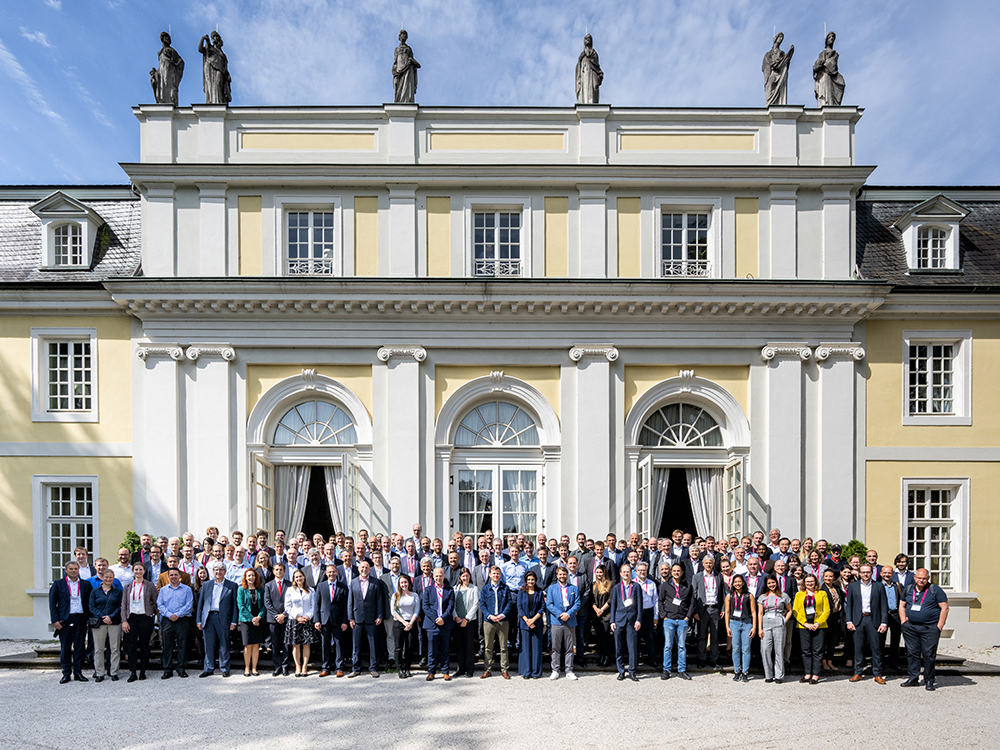 More than 150 attendees including national delegations, industrial representatives of ESA member states, ESA staff members and academic researchers met in Bonn this week for the 5th ScyLight Workshop. This was the first time the event was able to take place in person since 2019, after last year's event was held online due to COVID restrictions.
The Workshop was held at the prestigious La Redoute venue in Bonn and was hosted by the European Space Agency (ESA) and the German Space Agency at DLR.  The event was an opportunity for ESA to update the optical and quantum communication community on its strategy regarding the ESA HydRON and SAGA projects- the future of space-based optical and quantum communication systems at ESA.
The two-day event saw more than 55 speakers present to delegates, offering a mix of keynote speeches, industry pitches, expert analysis and visions from outside the space domain, as well as opportunities for informal discussions and networking. For the first time, the conference format was adapted to accommodate more participant contributions and improve the dynamics of the event. The event focused on five key areas:
Optical Communication at System Level
Future and challenges of Optical Communication Technologies
Trends and challenges of Intra-Satellite Photonics / Optical Payloads
Space-based Quantum Communication Technologies – today and tomorrow
Operational aspects of optical communication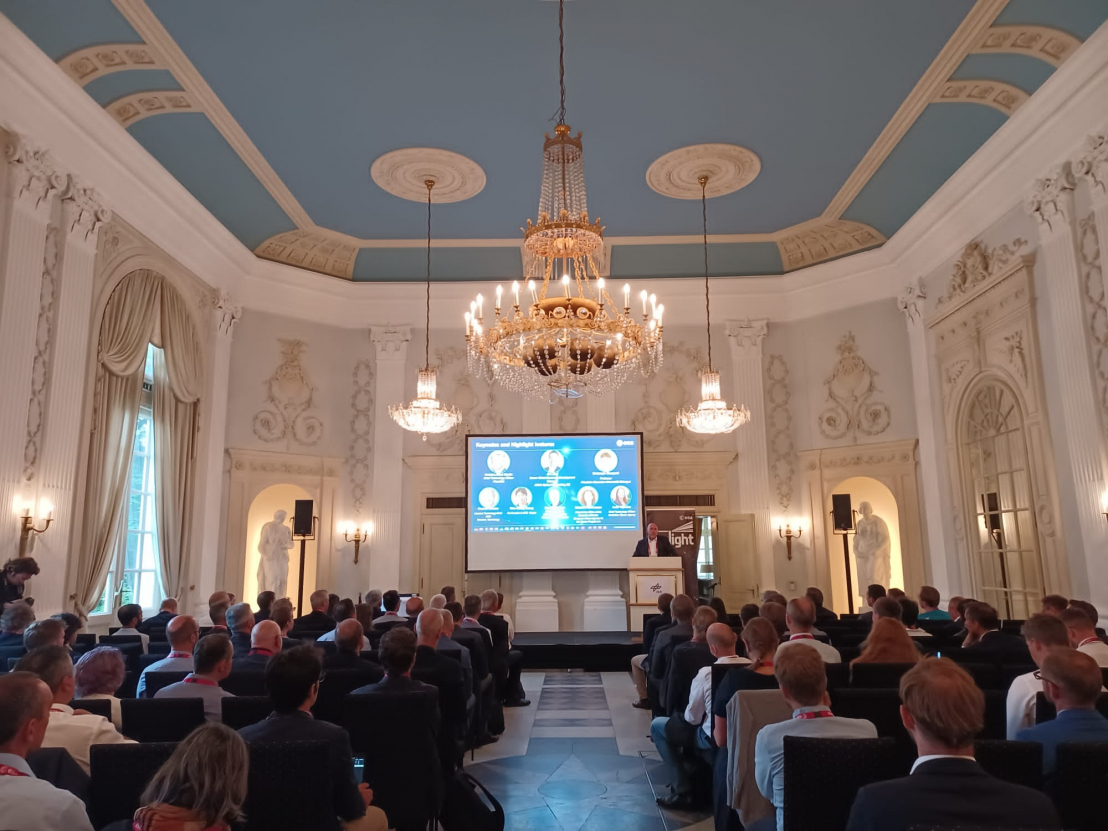 This Workshop comes at an important moment for the ScyLight Programme, one of three Strategic Programme Lines under ESA's ARTES (Advanced Research In Telecommunications Systems) Programme. The speakers at the event reflected the range, speed and scale of the technology advances, as well as the increasing momentum and support for Europe as pioneers in this field. As the demand for bandwidth and greater data security increasingly outpaces the capacity of traditional terrestrial networks, optical communication offers a fast, reliable and cost-effective solution for the future. The race is on versus global competition and to set the standards and to kick-off ESA's HydRON project, part of the ScyLight programme, is currently leading this technology race. 
Harald Hauschildt, ESA ScyLight Strategic Programme Line Manager, said 'Over the past decade, there has been an increased focus on space-based optical communication from both institutional and commercial users. It's clear that the satcom market evolves rapidly, and aiming for the high throughput and secure connections that optical links can provide, is crucial today.  Optical Communication will be a revolution for satcom and a call for action is now! The interest in this event underlines that key stakeholders continue to see Optical & Quantum Communication technologies as a strategic priority. We're energized by the interest in the ScyLight Workshop and look forward to welcoming you next year again.'
René Kleeßen, DLR Space Agency Director for Infrastructure and Organisations welcomed the participants of the ScyLight Workshop to Bonn 'We are happy to co-host this year's ScyLight workshop with ESA at Bonn. Optical communication has become a rapidly growing market. The European Data Relay Satellite System is now an indispensable tool for the Copernicus programme and European companies are today considered market leaders in the field of optical communication. This workshop gives testimony to how the optical community has broadened and deepened in Germany and Europe.  While getting traction as a commercial market, optical communication is at the same time considered by governments to be a critical technology to master. This workshop shows that together with ESA and industry, we are well prepared to answer future challenges.'
Elodie Viau, ESA Director of Telecommunications and Integrated Applications, said 'This week's event demonstrates ESA's commitment to developing partnerships and initiatives in support of the European commercial satellite telecommunications industry and maintaining Europe's competitive advantage. ESA is proud to be at the forefront of the evolving technologies around optical communication. ESA is committed to supporting continued investment in the development of highly innovative solutions and services in this vital technology, led by European and Canadian manufacturers and operators.'
The Request for Interest for the HydRON programme is now open to Operators, Service Providers and Satellite / Payload Primes here
Updates on the ScyLight Programme will be published on the ARTES website: https://artes.esa.int/optical-and-quantum-communications