A key role of ESA in telecommunications is to promote R&D activities, addressing innovative technologies and techniques to ensure the long-term competitiveness of European industry.
ARTES Advanced Technology (ARTES AT) is the Agency's main programme for preparatory development of satellite communications, covering long-term R&D activities. ARTES AT activities contain significant amounts of industrial research and technical risk – and are therefore fully funded.
ARTES AT supports the early stages of development of system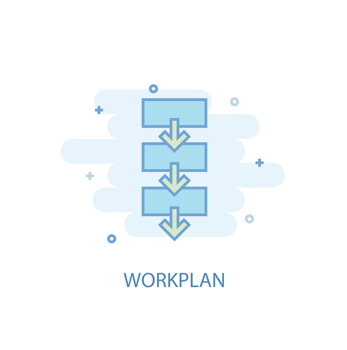 and exploitation of new and promising technologies for satellite communications. In several cases the ARTES AT activities are a continuation of an ARTES Future Preparation (FP) activity or a Technology Development Element (TDE) activity. Within the TDE, the components are developed and basic feasibility is demonstrated, while within ARTES AT the technology is developed to breadboard, engineering model or prototype level. The further development to a space-qualified or industrialised product is supported within the co-funded ARTES Competitiveness & Growth element.
Through ARTES AT, ESA supports the exploitation of new technologies or techniques into products so that in the long term, industry will be able to offer competitive equipment and systems. ARTES AT also encompasses activities in support of standardisation.
The ARTES AT Workplans are coordinated with other ESA Technology Programmes. The activities are organised per application area and grouped as Ground Segment, System, or Space Segment (Payload, Platform) related.
All Workplan items are assigned a "C" category in line with ESA's procurement policy. Categories C1-C4 guarantee fair access for smaller companies and R&D organisations. Further information on these categories can be found here.
Having registered on esa-star as a potential bidder, you can use your received account information to login and download the complete Workplans from ESA-STAR:
ARTES CC - ADVANCED TECHNOLOGY - WORK PLAN 2020 
ARTES CC - ADVANCED TECHNOLOGY - WORK PLAN 2021 
ADVANCED TECHNOLOGY - WORK PLAN 2022
ADVANCED TECHNOLOGY - WORK PLAN 2023
ARTES 4.0 planned activities Summary table (AT, ScyLight, 4S and 5G)
In addition to their respective work plans, a summary table for all planned ARTES AT, ScyLight, 4S and 5G Work Plans activities is available below for download to registered users residing within participating Member States. This table provides information on the planned issue week of the Invitations to Tender (ITTs), the current status and the published closing dates.
If you are not yet registered, please sign-up for artes.esa.int, or login to your existing account.
Please express your interest in planned activities using the "Advanced Technology Expression of Interest" form available for download here.
Please note that it is mandatory that companies (both Prime Contractor and Subcontractor(s)) obtain formal Authorisation of Funding from their National Delegation to be able to submit a Proposal in response to any ARTES AT ITT published on ESA-STAR.