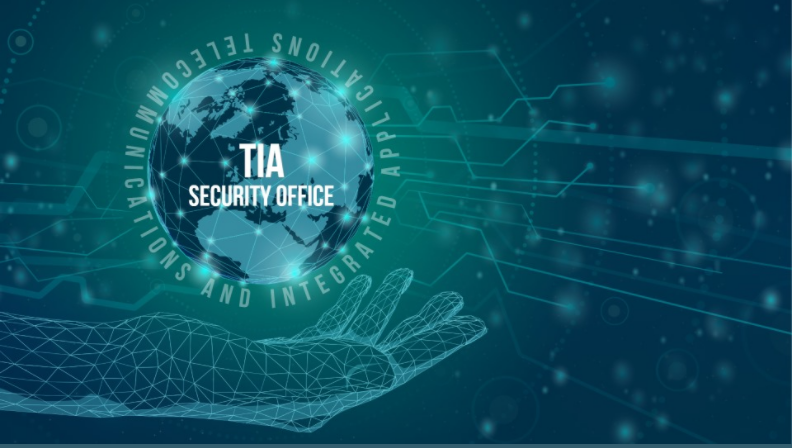 The Telecommunications and Integrated Applications (TIA) Security Office has been launched to support ARTES projects with technical expertise in information security, security engineering and cybersecurity. It will work with companies to ensure their space infrastructure is resilient to threats.
Today, data theft is the golden rush of 21st century.  Cyberattacks and technical failures threaten today's increasingly digital world, leading to the disruption of fuel and water supplies. The World Economic Forum's 2021 Global Risks Report puts cybersecurity failures as the fourth most clear and present dangers to the world, ahead of any other economic, environmental, or geopolitical risks. No one is spared by those attacks. Hospital, public services, and international organisations like ESA. We all face permanent cyberthreats. In 2020, the ESA Computer and Communication Response Team (ESACERT) reported 1,419 incidents, almost three times more than in 2019.
ESA's Agenda 2025 outlines the challenges ahead as the agency seeks to maintain and grow Europe's role in the space economy. Its vision for European Space Activities declares how "Europe must address new domains in safety and security to make sure that our space programmes continue to be at the service of all citizens." To this end, ESA recently launched three accelerators to unite European space actors, one of which concerns the "protection of space assets" as it becomes more vital to keep satellite infrastructure safe.
"The need of resilient space infrastructure has evolved significantly in recent years. Space and ground infrastructure, as well as applications, are primary targets for an adversary, because of their critical importance for society and the economy," says Elodie Viau, Director of TIA.
Cyber risk management is not only a matter for experts. Today in most organisations, staff are either not concerned by this cyber risk and leave its management to technicians or they consider the need of cybersecurity as a burden in the accomplishment of their tasks. It is therefore important to make managers and their staff aware that cybersecurity is a matter that concern them all. Cybersecurity is also scrutinised by investors. Similarly, our Member States are also monitoring the level of efforts the agency is putting into this area. It is essential that TIA programmes will be more safe and secure.
"TIA's goal is to provide secured space systems, developed in a secured environment and with ESA efforts, people living in Europe will be safer and more secure," added Elodie Viau, Director of TIA. "Our Member States will be able to deliver better services, including the timely intervention of civil protection services, the safe operation of data centres and the secure production and supply of energy and water. European businesses and citizens will be able to respond rapidly to world events using data that is kept confidential in a digital world economy."
The TIA Security Office (TSO) will provide businesses with a secure environment to:
- implement the ESA security directives in close coordination with ESA Security Office
- ensure that security engineering is properly considered in the early phase of the ARTES 4.0 Strategic Programme Lines (Space Systems for Safety & Security, Optical & Quantum Communications and Space for 5G and 6G) to obtain the right level of certification/accreditation
- guarantee that at Project Level security risk assessment and security requirements are properly considered and managed along the overall lifecycle
- coordinate project/activities relevant to security across the Directorate
For any further information, contact Xavier Michalski, Head of the TIA Security Office Xavier.Michalski@esa.int