Airbus Defence and Space makes its first shipment of Eurostar Neo flight hardware out of its Stevenage Factory. The massive Communications Module, or CM, is now in its Portsmouth site, where it will be equipped with communications equipment. This is the first step of a journey that will take it next to Toulouse, to be mated with the Service Module (SM) and ultimately to the launch site in 2021 for its trip to geostationary orbit.
The new Eurostar Neo product line is developed in the frame of ESA's Partnership Projects of Advanced Research in Telecommunications Systems (ARTES), in cooperation with agencies from ESA Member States, including the UK Space Agency (UKSA).
The Neosat programme comprises both Spacebus Neo by Thales Alenia Space and Eurostar Neo by Airbus. It includes development up to in-orbit validation of the new satellite product lines for both companies, allowing European industry to deliver competitive satellites for the global commercial market. As of end 2019, 11 Neosat satellites have been sold on the world market, demonstrating ESA's Partnership Projects ability to achieve competitive leaps forward and high economic benefits.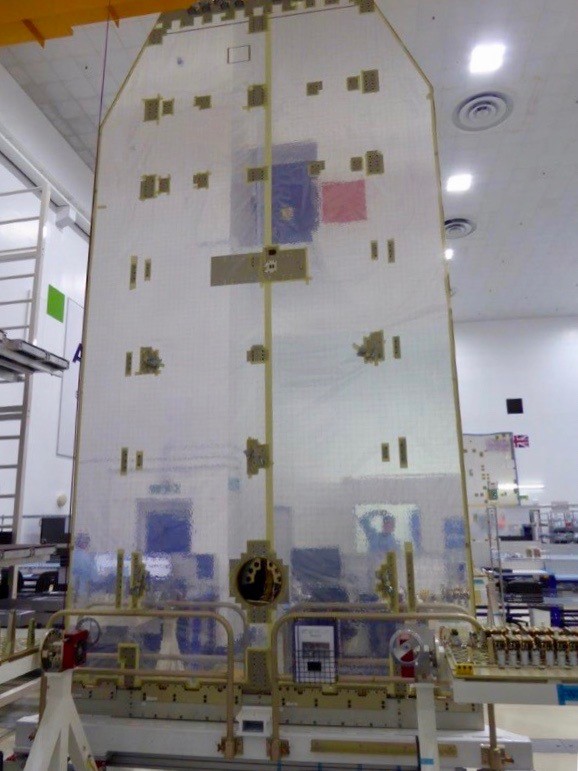 Capable of housing more than 2 tons of payload, the Eurostar Neo CM has been designed from scratch to ease payload accommodation and enable efficient and cost competitive heat transfer solutions. It is being transported in a newly designed state of the art transport container.