Technology company Kratos, supported by ESA's ARTES Core Competitiveness programme - Advanced Technology, has developed the first ever wideband fully software-defined hub, signalling a significant step forward in satcom ground systems. It offers major advantages over traditional hardware-based hubs by supporting more cost-effective, scalable and flexible operations, and provides a foundation for new services and business models.
The long-term objective in satellite communications is to be able to deliver connectivity to society, whenever and wherever it is needed. Today, software-defined payloads and multi-orbit constellations are advancing that goal and enabling the ground segment to keep pace, as it begins to embrace virtualisation and software-defined networking approaches to support an increasingly dynamic space network. 
The work performed by Kratos' team in Norway represents a key milestone in this journey, with the development of a software hub, compliant to DVB-S2/S2x and DVB-RCS2 standards, that can scale to support the handling of 5GHz of RF bandwidth using cloud technology and general processing hardware. The project team was able to replicate traditional hub hardware functions with virtual software equivalents that run on generic x86 computing platforms. This has the benefit of avoiding static hardware footprint such as Field Programmable Gate Arrays (FPGAs), Graphics Processing Units (GPUs) or Application-Specific Integrated Circuits (ASICs) and allows for dynamic allocation of computational resources based on the evolving users' traffic demand.
The successful project was presented in June 2023 at ESA's Space2Connect event in Matera, Italy, which showcased emerging space-based solutions to empower connectivity for society.
Petter Amundsen, General Manager at Kratos Norway, explained, "Our collaboration with ESA has been important for the development of a fully software-implemented hub. This technology is critical to unlocking the promise of today's space innovations and delivering the always-on connectivity that customers want."
Javier De Pablos, Technical Officer at ESA, said, "This development represents the first ever hardware agnostic hub that supports DVB-S2x and DVB-RCS2 standards and is capable of handling bandwidth as required for Ka-band and above. We are delighted to see the successful completion of this key cornerstone to driving increasing innovation in the ground segment. We look forward to seeing the fully virtualised, cloud-compatible hub consolidating commercially as part of satcom ground systems in the years to come."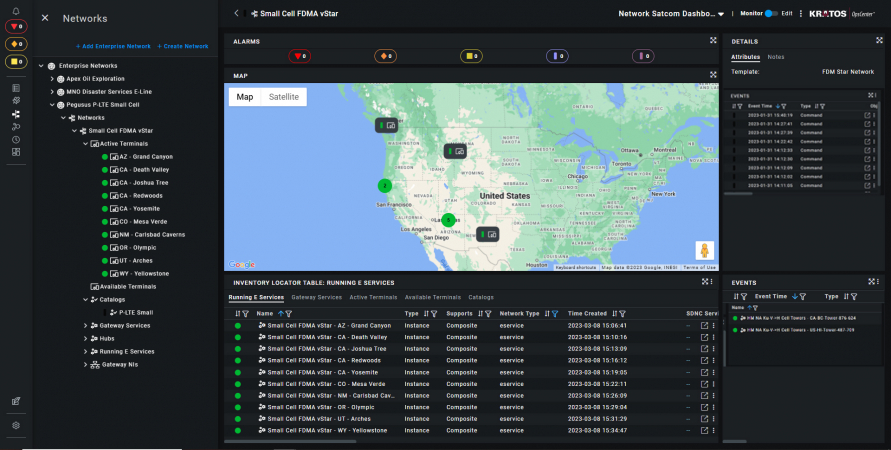 The project provides the blueprint for the way in which a software-defined satellite gateway operates, with digital distribution of RF signals, cloud-compatible signal processing, core hub functionality and end-to-end IP traffic in a digital IF ecosystem. The functions of the virtual hub are fully disaggregated and more resilient, scalable and adaptive to changing conditions than their physical predecessor. The DVB-S2/S2x software, implemented with efficient algorithms, also ensures the modulator/demodulator modules, which code/decode the transmitted information, are cost-effective compared to traditional FPGA-based solutions. 
The new technology employs a modern, widely used framework to outperform the functions of a traditional hub, simplifying and automating operations, and laying the foundation for satellite to become part of mainstream 5G service delivery. The technology innovations have served to support the development of Kratos' OpenSpace Platform now being used across the industry.