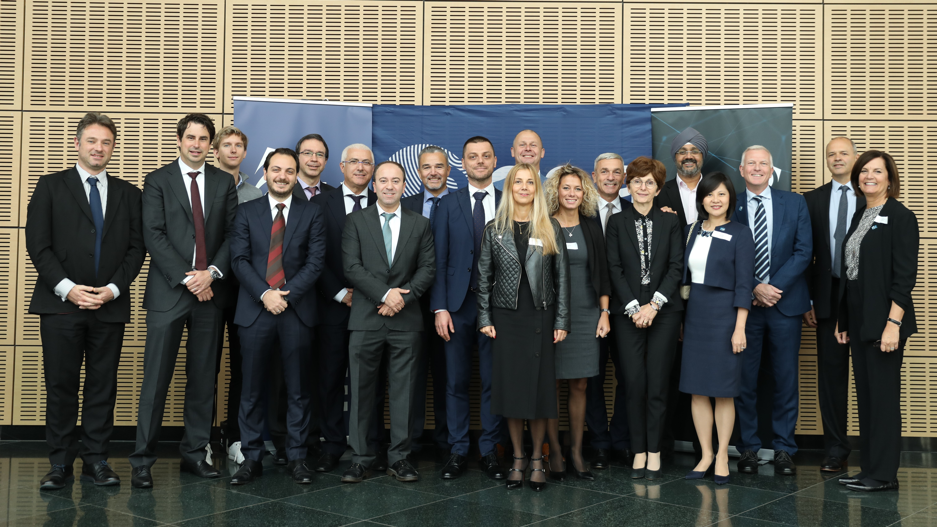 A workshop on using a new satellite-based air-ground communication system for air traffic management took place at Brussels airport on 2 October.
The event was organised by ESA and the Single European Sky Air Traffic Management Research (SESAR) Deployment Manager.
It aimed to update all stakeholders on the potential of the space-based technology developed by ESA in partnership with Inmarsat, a global satellite communications company, under ESA's programme of Advanced Research in Telecommunications Systems (ARTES).
Distinguished keynote speakers stressed the need for a complementary solution to the current terrestrial VDLM2 system, which will face saturation in less than a decade.
Iris is a flexible and scalable solution that can help mitigate the saturation effect in the short term. It represents an opportunity for the future challenges of digitalisation and emission reduction in the aviation sector.
Iris is an interoperable cost-effective technology that works seamlessly with VDLM2 and offers a global perspective enabling communications on both oceanic and continental areas.
About 100 people representing all aviation stakeholders, from airlines to air navigation service providers, participated in the event.
Various stakeholders underlined the need for Iris to become a fully certified solution both for avionics and for service provision in order for them being in a position to make business decisions on how to exploit this new technology.
Airlines, represented by IATA, expressed the need to be kept informed on Iris and expressed their desire to have a future Iris event dedicated to airlines.
Iris events will now be organised on a regular basis to further increase awareness on the programme's progress towards the final goal of operational readiness. This should provide full visibility and clarity to all stakeholders and facilitate their engagement with the new technology.
Christine Berg, head of the European Commission's Single European Sky Unit in the Directorate-General for Mobility and Transport, emphasised that Iris will fit into the new regulatory environment for air traffic control that will be performance based and not technology specific.
The European Organisation for the Safety of Air Navigation (Eurocontrol), an international organisation working to achieve safe and seamless air traffic management across Europe, stressed the need for action as soon as possible in order to reduce current trend of unsustainable air traffic delays throughout Europe that can have big impacts both on the aviation sector and on businesses and citizens.