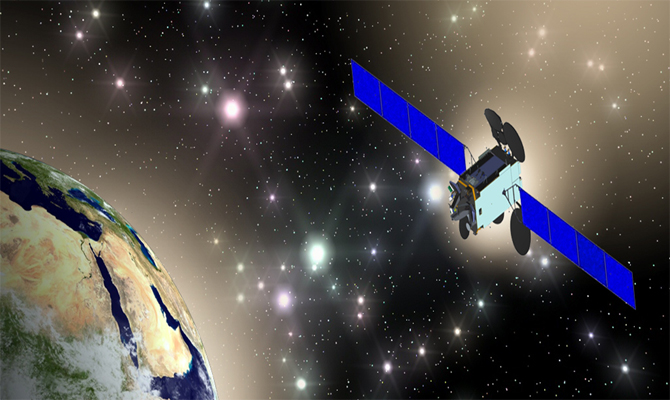 UK-based Integrated Satellite Applications Technologies Ltd (iSat) has announced the signing of a contract worth nearly €900,000 to deliver two 2.4 meter VSAT systems to a customer in the Middle East. The two hubs will use the new Ku 14.5 to 14.8 GHz and Ka 24.65 to 25.25GHz frequency bands that are scheduled to come into service with the 3Q 2017 launch by the Qatar Satellite Company of Es'hail-2, which will orbit at 26 degrees East.
iSat is specialised in Ka-band VSAT terminal design. It designs RF feeds and assemblies and develops, installs, trains and supports their implementation worldwide. Established in 2011 and based in Farnborough, the company has extensive VSAT testing and integration facilities.
iSat was able to obtain the contract thanks in part to the support provided by the European Space Agency (ESA) through the Entry element of the ARTES programme. "ESA Entry support was instrumental in helping us deliver solutions based on the new extended Ku- and Ka-band frequencies," says David Harper, CEO of iSat. "In particular, ESA is helping us in the development of innovative Ka-band feeds with optimized pointing accuracy which gives improved signal quality and faster commissioning times. This contract award required a turnkey solution where the waveguide feeds and orthomode transducers funded in part by ESA is a key differentiator".  
"The iSat contract is a good example of how ARTES Entry helps small but enterprising newcomers get a foothold in the very competitive global space industry," says Fabrizio De Paolis, Ground Segment Engineer at ESA.
ARTES Entry is designed specifically to support European and Canadian SME Newcomers, which have not worked with ESA within the past ten years. In recognition of the importance of helping newcomers, in December 2015 the ESA Member States raised the co-funding level for ARTES Entry from 50% to 75%.
Save
Save