When the first of the Inmarsat-6 twin satellite constellation is launched into orbit in 2020, the spacecraft's next-generation digital processor will be equipped with leading-edge pre/post processors provided by Kongsberg Norspace (KNS), in a project supported by the European Space Agency's ARTES C&G programme.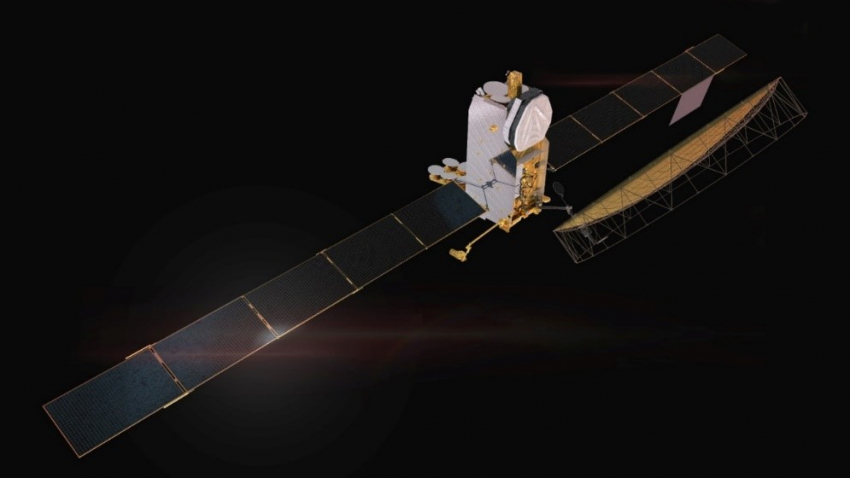 The contract is a huge coup for KNS – the Norway-based subsidiary of Kongsberg Defence and Aerospace – as it covers development and delivery of flight hardware with a value of 250 - 300 million Norwegian Krone (approximately €30 million).
"The commercial value of this project is 15 times the ESA investment," says Oyvind Andreassen, Director of Norspace Business Development. "The ARTES programme is really very efficient for Kongsberg Norspace, it really is the sharpest tool in the toolbox for directing R&D to hit market trends and opportunities."
Inmarsat awarded Airbus Defence and Space the contract to build the first two mobile communications satellites for their sixth-generation in December 2015.  These new satellites will significantly enhance the services offered through Inmarsat's fourth generation (Inmarsat-4) fleet, where Kongsberg also provided the pre/post processors. The satellites will offer global safety services, low-cost mobile services, and Internet of Things (IoT) applications. 
Mr Andreassen adds: "Without exception we see the different technical teams at ESA really supporting industry come up with solutions, they make very good partners. In many ways it's a triangle with national delegates making money available for developments, ESA choosing where to spend the money and what to develop and then industry discuss with all and adjust the goals of the development. As industry we have a close connection to the market and know that we developing the right product. ARTES is  really a 'must' for industry, allowing delegates to see their money is well-spent."
President of KNS, Ellen Tuset says of the contract: "We are proud of the trust Airbus Defence and Space and Inmarsat have placed in us by awarding this order. They have been an important customer for many years and this contract consolidates our leading position in the mobile GEO satellite market, providing a foundation for growth and further development."
Paul Van Loock, Space Segment Engineer, European Space Agency said "The key to success here was the expert collaboration between ESA and Kongsberg and finding an efficient design that was suited for manufacturing of a large amount of critical hardware in a short time period."
Since signing the contract, KNS have hired more staff at the office in Horten, Norway, and are now in discussions with Airbus on similar programmes.