Under ESA's Neosat Partnership Project, Airbus Defence and Space has developed and qualified a new Command and Data Management Unit (CDMU), covering the needs for the full Eurostar Neo platform product range and potential platform derivatives. With the successful qualification of this key spacecraft unit, ESA Telecoms' Partnership Projects demonstrates its ability to federate industry around large scale programmes to improve competitiveness.
The CDMU is one of the key Platform Data Handling Subsystem equipment and merges into one single unit, processor, control and monitoring functions for the different platform subsystems. The integration into one unit reduces Data Handling Subsystem equipment cost and simplifies satellite integration activities. The modular architecture allows common modules to be reused in the Payload Interface Unit (PIU). This equipment and its on-board software have been developed through an intensive collaboration between the Airbus Defence and Space teams in Elancourt, Toulouse and Tres Cantos.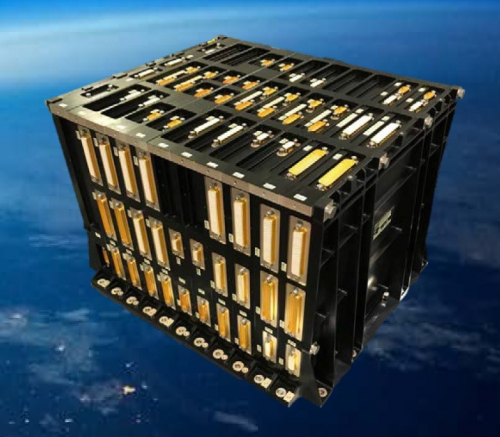 The CDMU will be validated in-orbit, first in its 50V primary power bus configuration, in the Eutelsat Quantum satellite scheduled for launch in mid-2020, and then in its 100V configuration, in the first Eurostar Neo satellite scheduled for launch in 2021.
The objective of ESA's Neosat Partnership Projects, is to develop and qualify the next generation platforms allowing the two European satellite prime integrators, Airbus Defence and Space and Thales Alenia Space to deliver competitive satellites for the commercial satellite market. The projects include development and in-orbit validation of the new platform product lines for both Prime contractors, Eurostar Neo for Airbus Defence and Space and Spacebus Neo for Thales Alenia Space.
Neosat is part of ESA's Advanced Research in Telecommunications Systems (ARTES) programme and is based on a cooperation between ESA and CNES.