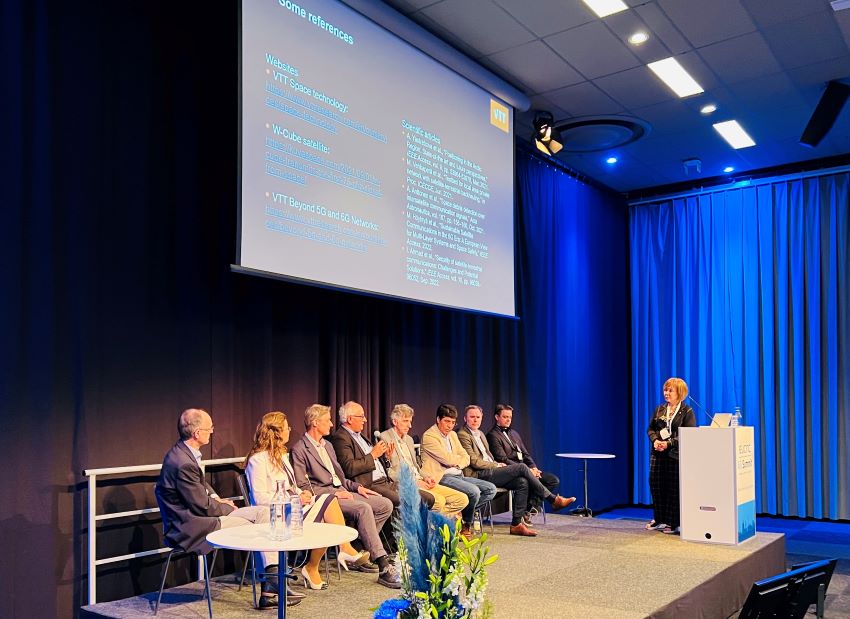 In a workshop jointly organised by ESA and Eurescom GmbH in June in Gothenburg, Non-Terrestrial Networks – or 'NTNs' turned out to be the major talking point – and quite possibly the hottest topic on the table. A full one-day workshop 'Aligning European NTN Convergence and Integration' was incorporated into the summit, with the objective of providing an overview of activities to see how they could contribute to a coherent strategy of terrestrial and satellite convergence and integration in Europe. 
Notably the EuCNC & 6G Summit 2023 came in the wake of the successful completion of the '3GPP Release-17' – essentially a 5G standardisation release that makes NTN and satellite segments part of the 5G/6G connectivity infrastructure and ecosystem.   
NTNs were also the major focal point discussed during the special panel on 'Speeding up digitalisation and closing digital divide in 6G era' as well as the sessions on 'Mega-Constellation Non-Terrestrial Network for 6G', and 'Challenges and solutions for enabling intelligent routing in ORAN using RIC and integrating satellite networks1.'   Along with tutorials and technical sessions on 5G/6G NTNs organised by the University of Bologna, the recurring theme was clear.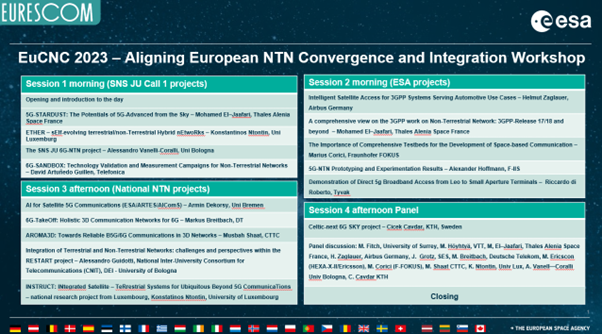 "NTNs are now perceived as the priority area for international and national initiatives across the world", says ESA co-organiser Maria Guta.  "Public and private investment are increasing, as was evidenced by the presentations and demonstrations at different stands. With the successful inclusion of NTNs in the 3GPP standardisation, this is only the beginning of the journey towards 6G."
The workshop programme also included highlights of Smart Networks and Services (SNS) systems activities associated with NTN- related projects on evolutionary and revolutionary paths to 6G. 6G Sandbox was also presented as an overarching activity federating experimental platforms through EU member states and beyond.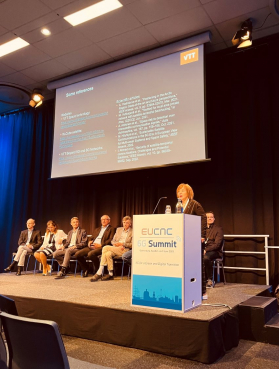 ESA presented projects addressing NTN systems design and deployments raising the technology readiness level. SATis5 gave a visionary presentation on the need for experimental NTN platforms and digital twinning. 
 
With an emphasis on flying platforms the CELTIC-NEXT 6G Sky project was unveiled, which addresses the integration of terrestrial networks with non-terrestrial networks.  Italy, Germany, Luxembourg, Finland and the UK all presented national projects with elements of NTNs to varying degrees and ambitions. 
Key takeaways of the panel discussion were the pressing need for further interaction in support of standardisation, continuous optimisation of designs, developments, and deployments – involving all relevant space, terrestrial and vertical segments stakeholders. The future looks certain to involve a co-creation and/or co-design iterative approach, along with continuous co-experimentation. 
Notes
1.   ORAN (Open Radio Access Network), RIC (Radio access Intelligent Controller)