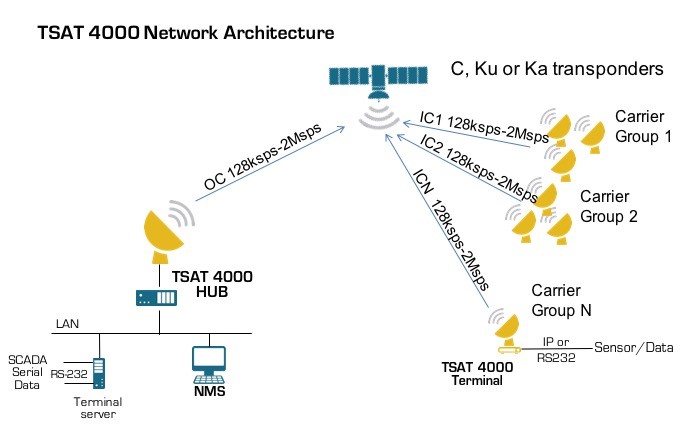 In the emerging Internet of Things (IoT), a steadily increasing number of common devices are being connected to the Internet, be it to communicate with each other  – machine-to-machine (M2M) and SCADA (Supervisory Control And Data Acquisition) are two examples – or to communicate with us.
According to telecoms industry analysts Northern Sky Research, the market for such services will increase to more than five million terminals by 2024, with opportunities in a diverse range of industries, including energy, power distribution, water management, infrastructure, environment, and agriculture. In these markets, satellite networks will extend IoT connectivity into remote areas for asset monitoring, data aggregation, and network backhaul applications.
In response to this development, Norwegian space tech company TSAT AS has demonstrated and tested a new satellite communications platform prototype designed for service providers who are keen to tap into the narrowband IoT market, in particular IoT connectivity in rugged and remote locations where terrestrial connectivity is not an option.
The TSAT 4000 Ku-band hub and terminal prototype, which was developed with the support of ESA through the Technology phase of the Competitiveness & Growth element of the ARTES programme, is the Norwegian company's answer to the growing demand for the M2M and IoT over satcoms market.  The primary technological challenge that TSAT surmounted with the help of ESA was managing the high noise levels encountered at low data rates, something not addressed by today's VSAT terminals. In the course of the ARTES activity, a cost-effective highly integrated hub component concept was also developed, tested and verified at prototype level.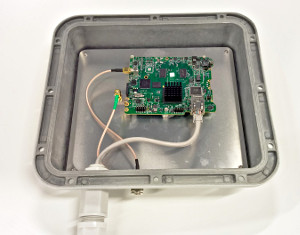 The new Ku-band platform was designed from the ground up for narrowband data connectivity and applications. It will require minimal initial capital outlay for hub hardware. The platform is intended to support large captive or shared networks at data rates down to 128 kbps and is designed to integrate with low-power wireless sensor technologies.
 
"The main differentiator of the TSAT 4000 prototype compared to other VSAT technologies is the very low-cost hub and the robust communication capabilities of the outbound carrier. In particular, this should offer a very competitive proposition for small-to-medium sized SCADA/M2M networks," points out ESA's Christoph Ernst, Technical Officer for the project.
"While L-band systems will continue to support extremely low data rate IoT applications, Ku-band networks are positioned to gain in market share as network size and number of node increase", says Christian Bergan, TSAT's vice president of sales and marketing. "Ku-band networks can handle a higher number of terminals more cost-effectively than most L-band systems due to greater spectrum availability, competitive pricing and flat-fee subscription models."
"The Industrial IoT market is a significant opportunity for satellite service providers. Companies around the world are extending the scope of IoT networks to mission-critical infrastructure in rugged and remote locations to improve productivity, safety and efficiency," Bergan adds.
With the core technology development completed in 2015 with the support of ARTES C&G Technology, TSAT is preparing a follow-up ARTES C&G Product activity starting this year to industrialise and optimise the TSAT4000 system for commercial release.