SatixFy has reached an agreement with Telesat to deploy its baseband modem equipment for Telesat's global lightspeed terrestrial network. The SatixFy advanced Sx3099 landing station modems were developed with support from the UK Space Agency through the European Space Agency's ARTES Core Competitiveness programme, which helps European and Canadian industry to develop innovative satcom technology, products and systems. The ARTES Competitiveness and Growth (C&G) element of the programme supports industry co-funded activities aiming at the development, verification, and demonstration of products for the satellite telecommunications market.
According to SatixFy's announcement, "The Sx3099 modem will be capable of processing up to 1.6 GHz of bandwidth in each direction, supporting 10 wideband carriers, uplink power control (UPC) and adaptive coding and modulation (ACM), and network data processing. Each landing station antenna will be capable of transmitting approximately 12 Gbps on the forward link and receiving approximately 6 Gbps on the return link". This manufacturing agreement follows a previously announced early access programme to validate and qualify the Sx3099 modem ASIC for use in the Telesat Lightspeed ground infrastructure.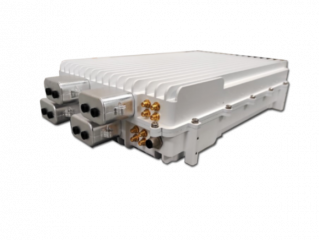 David Peilow, ESA Technical Officer for the project said, "SatixFy developed the state-of-the-art Sx3099 modem chip in less than 18 months under the ESA ARTES C&G programme, incorporating the latest features standardised by Digital Video Broadcasting (DVB) and offering performance not previously achieved in mass-market user terminal hardware. The immediate interest of a major operator like Telesat for their Lightspeed network is confirmation that the product brings a step change in capability for satcom. Congratulations to the SatixFy team on this welcome news".
"This SatixFy-Telesat contract is made possible due to the continuous backing of the European Space Agency. SatixFy's Sx3099, the main building block for the Landing Station modem, was designed under ESA's Core Competitiveness element of its ARTES programme. This support makes it possible to take further steps forward in next generation satellite communications," added Yoel Gat, SatixFy's CEO.