On the 5th and 6th June 2019, the third annual ScyLight workshop took place in the two of the most important Romanian historical palaces: Hilton Atheene Palace and Palais Ghica Victoria in the town of Bucharest.
This year, the collaboration between ESA and ROSA gave the stakeholders the opportunity to network and share current activities.
Around a hundred attendees, including national delegations , industrial representatives of ESA member states, ESA staff members and academic researchers, debated on the progress and projects completed during the last twelve months, as well as their views on future activities in optical communication technologies and space based quantum cryptography applications.
ESA presented its plans for the upcoming council at ministerial level (SPACE19+), introducing the ARTES strategic programme line on optical communication – ScyLight, the "Fibre in the Sky" Vision of a Terabit optical network called HydRON as well as SAGA, the security and cryptographic mission proposing quantum communication/key distribution based on entangled photons.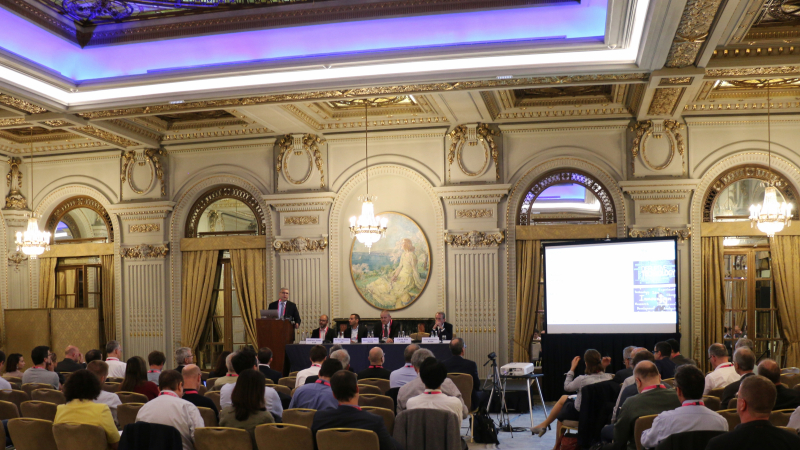 Twenty-two speakers presented the successes and developments since the last ScyLight workshop, providing an overview of current  and strategic activities by the European and Canadian industry, ESA, ROSA, EC and researchers.
During the event, ESA and ROSA organized a small exhibition, giving the opportunity to  Romanian industries and researchersto present their tools and studies.
During the workshop, the participants expressed the usefulness and the interest in having the occasion to meet together on a regular basis.
Suggestions to be included in the next event:
Specific workshop for delegations,
Introduction of a B2B (business to business) session - including academic institutions.
An exhibition space open to all companies.
The ESA ScyLight team would like to thank all the attendees for making the event so successful.