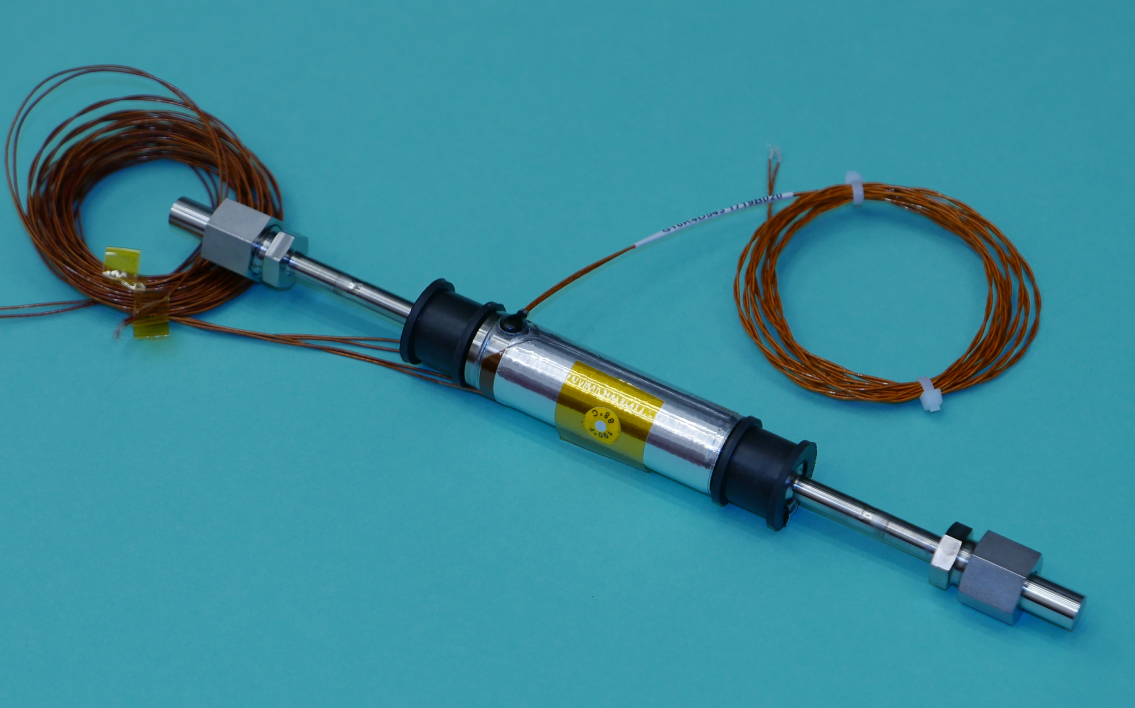 Objectives
The activity covers the final development steps and the qualification of a normally closed valve for use with Monomethyl hydrazine, dinitrogen tetroxide and inert gases. The valve is equipped with a shape memory alloy actuator that is triggered by electrical heating.
Challenges
A key challenge was a robust thermal design that allows activation of the valve in a broad environmental temperature range.
Benefits
The main benefit of the valve is the nearly unlimited lifetime of the actuator that allows application at end of life for example to perform gas passivation. In addition, it does not contain explosive charges. As such, it is not subjected to transport and handling constraints, nor does it generate high shock levels.
Features
The valve features a zero leakage hermetic seal prior to activation, an all welded titanium housing and 1/4" titanium tubes as inlet and outlet.
Plan
The following milestones are covered in the activity: CDR, QTRR, QTRB and Qualification Review/Final Review.
Current status
Project is finalized. Next step is on orbit validation.
Documentation