Objectives
To develop a dual band antenna prototype to be followed by further development activities, in order to generate a product certified for integration with any kind of aircrafts.
The proposed prototype development activity is intended as the first step toward the follow-on process to finally succeed in the massive production of antennas.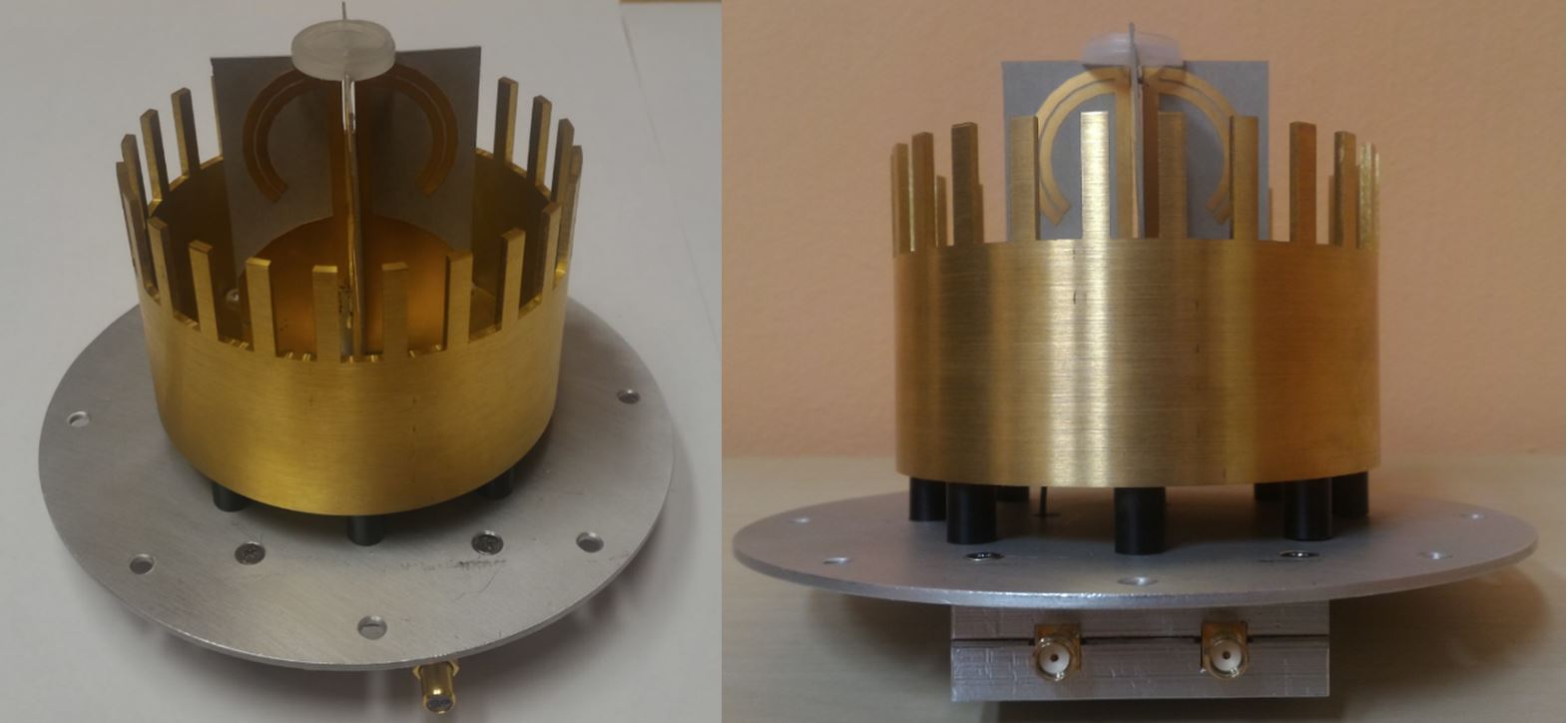 Challenges
To provide a unique solution to integrate in the different type of aircrafts to day available in order to have a single antenna able to perform satellite communication services and navigation.
Benefits
To make available an integrated antenna able to perform the dual band service for AMS(R)S plus an additional service already available on the aircraft.
Features
The crossed dipole antenna consists of two perpendicular dipoles, which are printed on two separate substrates that are vertically placed inside a cylindrical back cavity: to enhance the low elevation gain, circular dipoles, curved ground planes and corrugated back cavity are deployed.
RHCP circularly polarization is generated by applying two quadrature signals with equal amplitude to the dipoles.
The antenna configuration comprises three parts:
the crossed dipoles
the back cavity
the feed network
System Architecture
The antenna size is height = 96 mm and diameter = 143.4 mm
Plan
The overall duration of the program is 24 months, reaching a target TRL of 4. The program consists of 2 phases.
The Phase 1 is concerned with establishing the dual antenna baseline solution, the requirements and the preliminary design.
The phase 2 is concerned with the detailed design of the antenna, the manufacturing and the RF test of the prototype and the preparation of a DD&T plan to bring the antenna to a pre-production unit level.
Certification is outside of the scope of the activity.
Current status
The program started on 2017, the activities are completed
Documentation