Objectives
The objective of the HTS-DBS project is to study the context of a possible satellite-based content distribution network system and demonstrate the key techniques required for such a product, including file transfer to caches and the cache management techniques.
Furthermore, the use cases are studied and the usage of different multi-spot beam and wideband space segment missions are considered and compared in terms of efficiency to feed content to a large network of end users.
Challenges
The challenges of this project are on the study side aspects to analyse the different space segment options and compare the content distribution options to end user caches. On the demonstrator side the challenges are to define, implement and integrate a lab demonstrator of a content distribution network system for HTS satellites, which validates all key technical choices to enable a distribution network.
Benefits
The product, which can be defined on the basis of this technical development, can be an essential basis for efficiently distributing all traffic which is intended to a large audience satellite multicast services and file transfer systems and can be exploited in different manners.
Features
The foreseen technical demonstrations are the basis for a product definition of a content distribution system for end users as well as for edge nodes of 4G or 5G base stations. The products can be designed to be supporting caching systems for existing VSAT terminals to off-load popular traffic to a multicast channel. Another possibility is to foresee a definition of a non-linear TV service with caching and video on demand (VoD) services. Many different target products can be considered using the same techniques demonstrated within this project.
System Architecture
The system considered foresees both a single beam and multi-spot beam coverage of a target area by a satellite system. A gateway based distribution network is then distributing content to a large population of broadcast receivers within the single and multi-spot beam coverage. The return path from the end users is considered optional and the protocols are designed to be compatible with both a unicast only and an optional return path, which can be terrestrial, or satellite based. The considered protocols for the video and file distributions are based on standardised mechanisms, such as MPEG-DASH and FLUTE.
Regarding use cases, the application for end users is considered with and without return paths either over satellite or terrestrial return paths. However, the compatibility with a unicast receiver is considered mandatory also.
The following figures illustrate the two key use cases of first a local CDN caching for residential end users and a CDN reception at the edge node of a local terrestrial network, for example a terrestrial wireless base station (e.g. 4G, 5G) or a terrestrial redistribution network.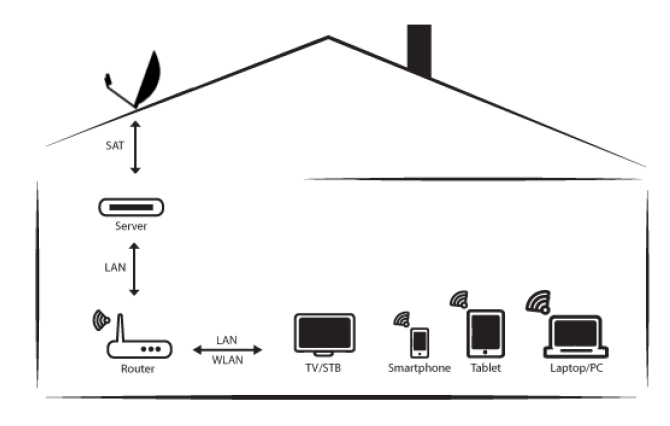 Figure 1: Content receiver at a residential home.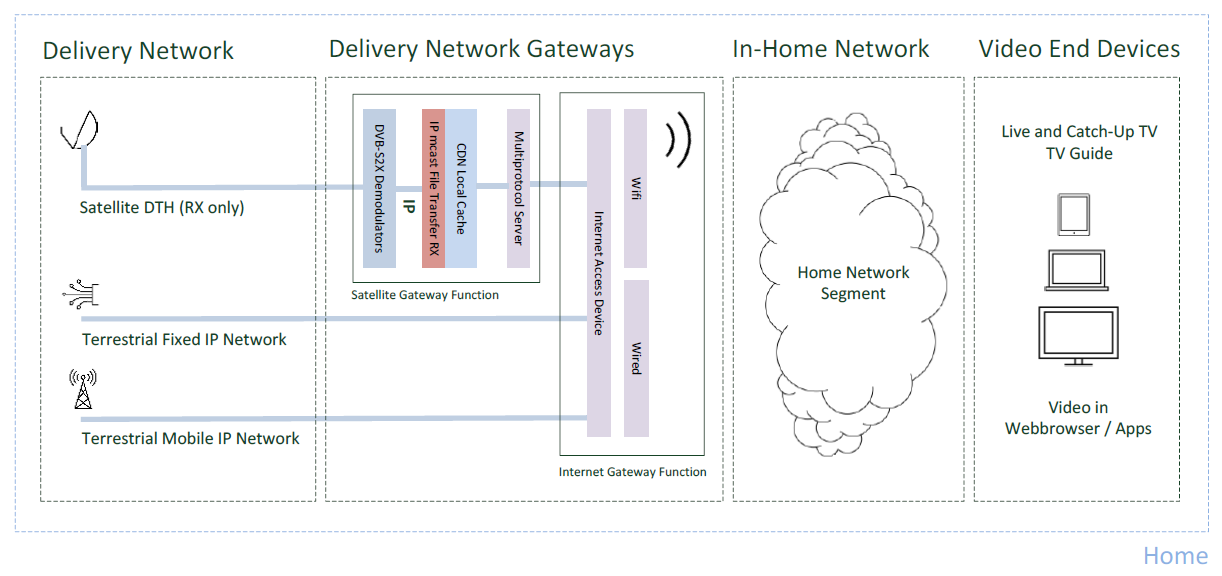 Figure 2: Content distribution and caching in the home environment.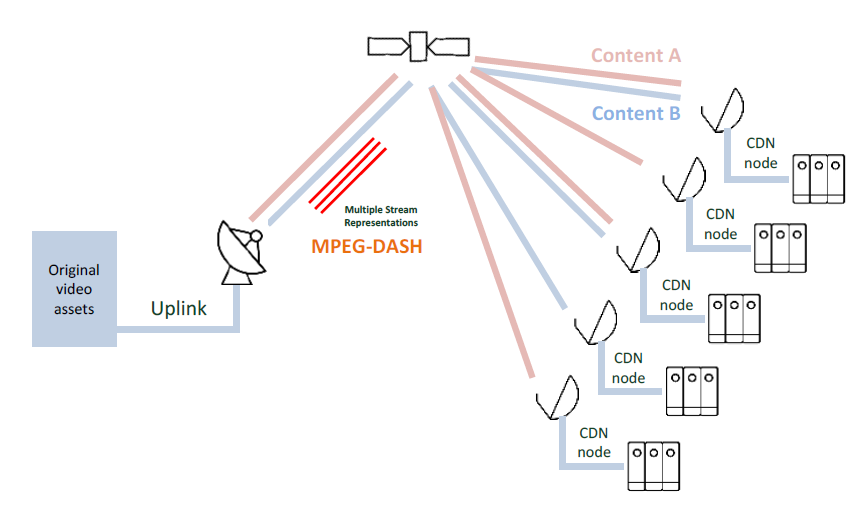 Figure 3: Satellite CDN network with local node based caching with local redistribution of the content.
Plan
The considered project plan foresaw the following tasks:
Task 1 – Reception scenarios and use case definition
Task 2 – Top level design and assessment
Task 3 – Proof of concept development plan
Task 4 – DBS demonstration platform implementation
Task 5 – Validation and demonstration campaign
Task 6 – Project management
The project started in July 2017 and the plan was completed by February 2019.
A 6-month project extension was requested in Q2 2020 and this extension was completed in December 2020. The extension relied on the core part of the project and added 3 Work Packages:
WP 7100 – File transfer optimisations and application to multi-mode satellites: scenario and use cases
WP 7200 – Joint caching and resource optimisation algorithm for flexible multi-mode satellites
WP 7300 – Testbed extension for multiple streams, beams and caches
Current status
The project has been completed and concluded successfully with a final review meeting for the core part which took place on the 28th of February 2019 at ESTEC Noordwijk.
The extension was also completed with a final review meeting on the 18th December 2020.  
The project has revised the study and simulation results for the assessment of caching system concepts for HTS satellite systems. Furthermore, the demonstrator has been installed within the ESTEC lab in Noordwijk, demonstrating the multicast file transfer to caches and the caching algorithm mechanism. Several live satellite tests have also been completed by SES.
Documentation