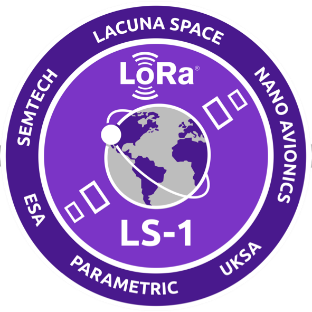 Objectives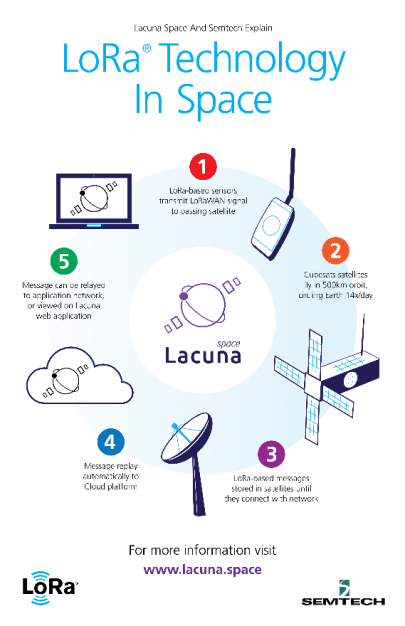 Image credit: Lacuna Space Ltd, Project: Internet of Things Technology Demonstration
A significant number of customers across the globe in all market verticals want to receive short messages from their in-field sensors, such as temperature gauges, pressure sensors, gas sensors etc. over the internet.  However, these are often in regions and locations that are currently unreachable by terrestrial IT networks, or are too sparsely populated for terrestrial networks to be economically viable.
In order to serve these customers and their applications Lacuna Space leverages existing Low-Power Wide Area Network open standards (LPWAN), such as LoRa (Long Range) protocols and the growing ecosystem of low-cost sensors and service providers.
Lacuna Space uses Low Earth Orbit (LEO) satellites to communicate directly with these remote terrestrial sensors without the need for any expensive intermediate modem.  This keeps costs low thereby improving the competitive offering to customers.
This project, with key developed technologies, demonstrates the ability to receive LoRa messages in space directly from the ground sensors which are located around the globe with trusted demo partners.
Benefits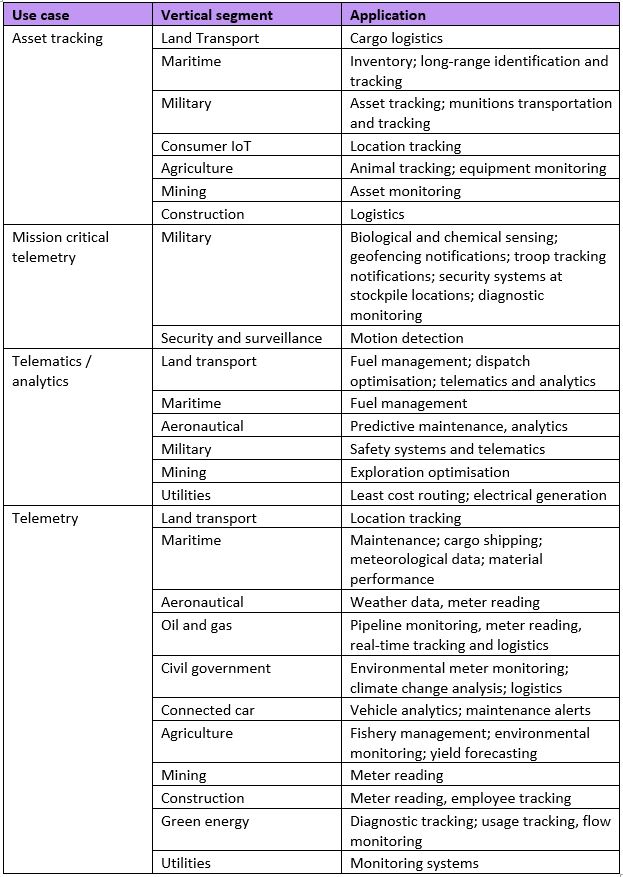 Features
The delivery to the customer consists of LoRa data messages transferred from ground devices via the Lacuna network servers to the customer servers.  The Lacuna network server acts as a message broker, directing messages to their recipients based on the message meta data.  It is a store and forward service where the timeliness of new messages to the customers' premises is driven by the number of satellites and ground stations contacts.  This project uses one satellite to demonstrate both the technology and the full end-to-end message delivery.  Scale up of increased location revisit and timeliness of data to a customer is easily analysed.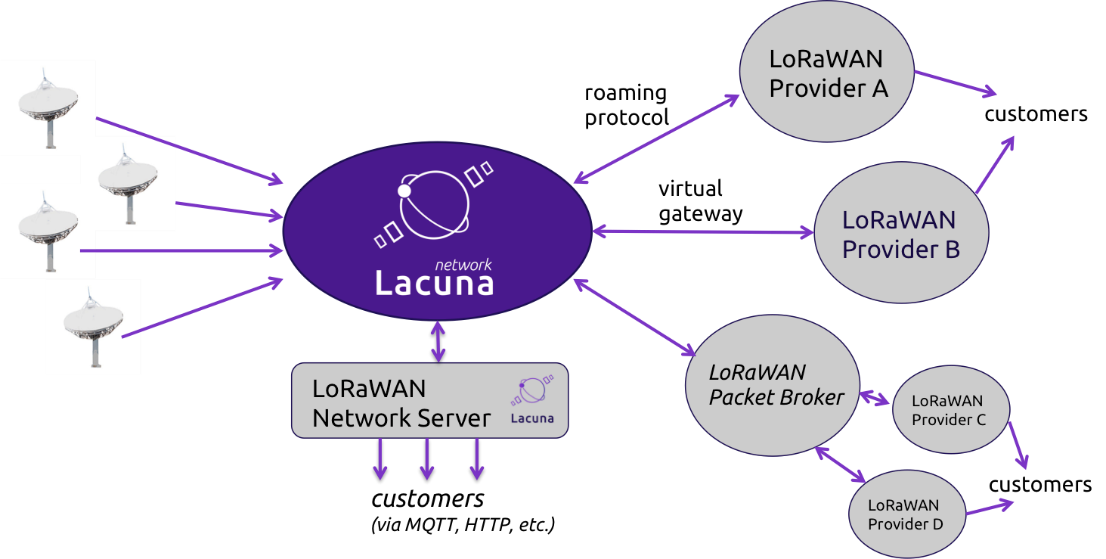 Image credit: Lacuna Space Limited, Project: Internet of Things Technology Demonstration (network diagram valid as of 2018)
System Architecture
The satellite payload is a very sensitive Internet of Things (IoT) receiver.  The role of the product is to receive IoT messages, demodulate and store them, and then relay them to the host spacecraft data downlink for transmission to a ground station.
The product consists of a self-standing hosted payload, occupying less than one unit of a standard cubesat unit (1U) and for this project it is accommodated on a 6U host satellite platform.  The main components of the product are a deployable antenna, the RF digital system and the power supply / regulation unit.  The antenna was stowed during launch and then was released for nominal operations. 
This IoT payload in space is an industry enabler.  This technology and system breaks down barriers to entry and allows customers to incorporate a low-cost remote monitoring system.  Current solutions utilise high-bandwidth expensive satellites which are overkill for customers needs and often outside of their financial means.  IoT from space creates a whole new ecosystem of entrepreneurs who are able to deliver cost effective and reliable data services to customers with remote monitoring networks anywhere in the world.
Plan
The project has launched its first satellite LS-1 for technology validation.
Current status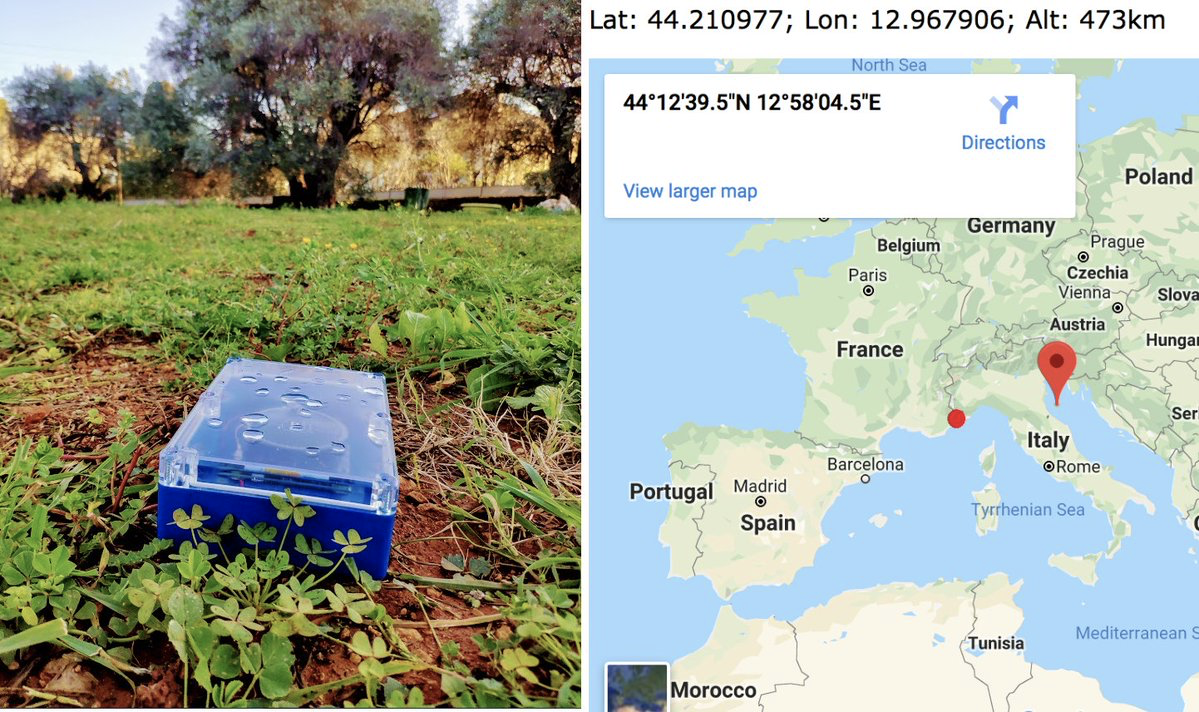 Image credit: Lacuna Space Limited, Project: Internet of Things Technology Demonstration
LacunaSat-1 has proven and continues to prove the concept of receiving LoRa messages in space successfully and from locations all around the world. A number of significant and novel techniques in the receiver technology developed under ESA ARTES have led to this success. Lacuna Space has another three satellite missions to be launched in 2020 and has also demonstrated seamless integration with a number of mainstream terrestrial LoRaWAN networks. One of these activities was to build a message broker in partnership with The Things Industries that receives and delivers messages to customers based on the message meta data.
In parallel, trials have also taken place with a number of "space ready" devices produced in partnership with LoRa device makers IRNAS and MIROMICO.
Lacuna Space has seen significant interest from the market.  We continue to present at major IoT conferences and trade shows with the most recent being the large and growing 'The Things Conference 2020' based in Amsterdam. 
Demonstrating key technology at these events attracts significant interest, with both industry and academic leads being formed.
Documentation