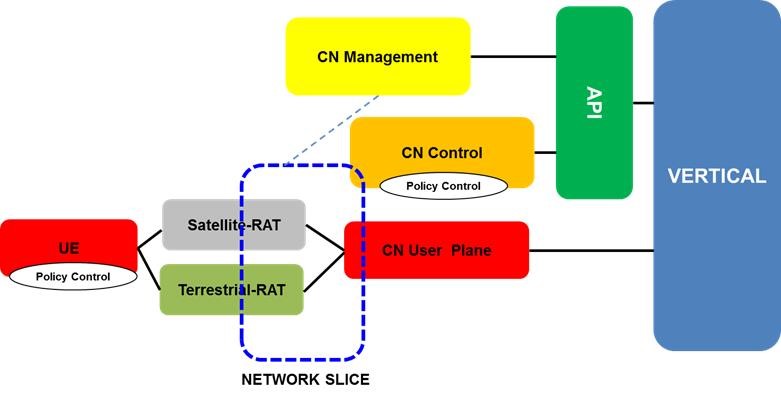 Objectives
METAMORPHOSIS objetives were to
Define Reference scenarios and use cases and associated requirements for 5G services for the targeted verticals,
Define Business models, value chain configuration evolutions, and the roles of different actors involved per targeted vertical and across verticals,
Define integrated satellite terrestrial reference architecture(s) to provision a perceived integrated infrastructure that accommodates the requirements defined by the verticals.
Define the integrated satellite terrestrial reference functional architecture, with the associated interfaces (APIs) and the overall management and orchestration (MANO), including those towards OSS/BSS
Challenges
METAMORPHOSIS will consolidate its analysis, present its results defend corresponding contributions in vertical associations meetings, relevant 5G events and / or standardisation bodies.
Benefits
The recommendations of this study identify cross cutting technology developments and pre-deployment integrated pilots of 5G services across the targeted vertical.
System Architecture
The following generic architecture has been addressed in this study with a focus on the control and management planes: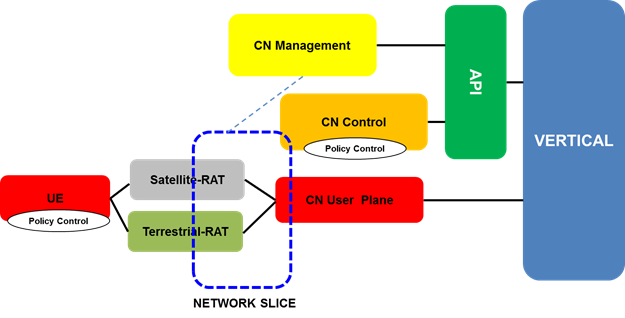 Plan
This project started on September 2018 and was finalised on January 2020.
Current status
For the 3 categories of verticals addressed during the project, namely Transport (Maritime and Railways), Media & Entertainment and Public Safety, corresponding value chain configurations have been identified and mapped onto the 5G generic business model taking into account the specifics of each verticals.
The corresponding connectivity requirements have been derived (broadband, IoT, session and communication continuity for Public Safety, etc.) have been derived allowing to generate 3 classes of generic reference architectures;
A 5G Satellite PLMN providing Direct access to User Equipment through a satellite connection, with or without 3GPP Radio Access Network and roaming capability with terrestrial 3GPP networks;
A 5G PLMN, with Direct access between a UE and 3GPP Satellite and terrestrial Radio Access Technologies;
5G PLMN, with satellite networks providing transport connectivity between the corresponding 5G Core Network and Radio Access Network functions.
On the basis of this analysis, recommendations have been provided for activities to be pursued in support to ARTES participating states industry for what concerns the development of technologies and products associated with 5G systems supporting the delivery of services associated with verticals. These recommendations have been categorised as follows:
Standardisation and communication actions, for engaged NR and IoT radio protocols, for the identified verticals, as well as for other verticals such as Utilities
Technology development, in particular for what concerns virtualisation aspects with respect to satellite components and slicing
Large scale trials, for the corresponding verticals. 
Documentation