Objectives
The aim of this project is the development, manufacturing and test of a Breadboard LCAMP based on new and innovative technologies and equipment tuning. Driving factor for this development is to reduce equipment cost while maintaining a stable performance comparable to Tesats standard LCAMP product. To achieve this goal three topics are addresses in the development:
To achieve maximum integration of electrical components a Mixed Signal ASIC is developed
The LCAMP manufacturing and assembly process is to be based on LTCC technology and an automatic hybrid assembly line to minimize cost and time.
In combination with the Mixed Signal ASIC fully automated equipment tuning even over temperature is to be programmed.
Challenges
To include the main control functions of an LCAMP RF-lineup into a Mixed Signal ASIC with analog and digital functional blocks as well as integrated memory is a major step compared to Tesats current products. Additionally the automatic assembly line so far has not been used for space applications, especially as large as an LCAMP. A last challenge presents the transfer of the so far manual tuning process into computable algorithms.
Benefits
Apart from the main focus of this project to reduce equipment cost, using this new design a faster LCAMP assembly and more flexibility concerning performance parameters based on tube data is possible.
Features
The main focus is to keep a stable performance compared to Tesats standard LCAMP product, however more tuning flexibility and a overall smaller product is to be expected.
System Architecture
The basic components of this LCAMP are a Mixed Signal ASIC as a control interface of the LCAMP including the RF-channel. The RF-channel uses dies placed in hermetically sealed cavities of a board using LTCC technology.
Plan
The first main step of this project is the development of the Mixed Signal ASIC Design which is reviewed at the BDR ASIC. After this first milestone the main focus is switched to the development of the LCAMP in LTCC technology and the automatic tuning process. The Final LCAMP design is reviewed in the BDR LCAMP. After procurement and assembly of the LCAMP a TRR is planned before Validation of the BB LCAMP. A Final review concludes this activity.
Current status
The project activities Manufacturing Technology, Mixed Signal ASIC, HDI LCAMP and Automated Tuning Algorithm have been completed successfully.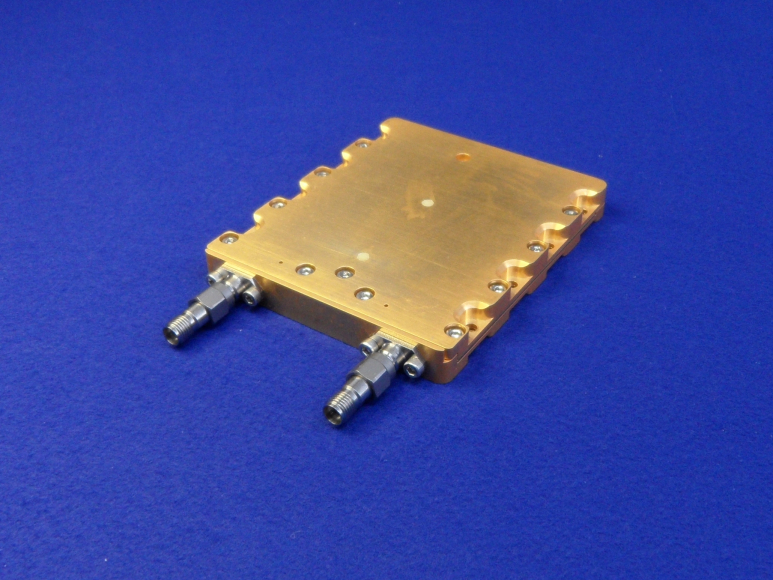 Documentation