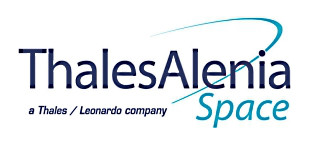 Objectives
The main objective of TAS-E was to validate predistortion techniques into Ku and C band channels.
Challenges
Main challenges are to keep the desired equivalent unloaded Q of resonators with less performant resonant technologies.
Benefits
Lower mass, dimensions and costs keeping state of the art electrical performances.
Features
Typical Performances

Transfer function:

10 pole pseudo elliptic with 4 transmission zeroes and 4 equalization zeroes.

Filter Equivalent Unloaded Q:

> 9000 (C Band)   > 12000 (Ku Band)

Effective Linear Frequency Drift (ELFD):

<1 ppm/°C

Qualified environmental ranges

Temperature Range (operational):

-25°C to +70°C 

Vibration levels:

> 28.8 g rms (all axes)

Shock levels :

> 4200 gsrs
Plan
After a first design phase focused in the development of pre-distorterd filters designs for C and Ku Band, a second phase of manufacturing, integration and qualification testing of a representative EQM will be carried out.
Current status
All the milestones of the project have been completed, EQMs have been successfully manufactured and qualified. The new developed products are being introduced in commercial programs.
Documentation