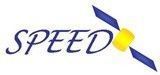 Objectives
Communication is essential in Public Safety and Security operations. Fast and reliable communications enable the acceleration of the mission. The smart sharing of information provides a coherent situation awareness to everyone, improving efficiency with a shared comprehension of the operational facts. In this perspective, SPEED focused on end-users mobile communications needs. Complementarities of satellite and wireless systems seem to be of high interest.
The objectives were to propose a preliminary design of an integrated system, to ensure the technological feasibility of the solution and to provide R&D and roadmap recommendations.
Organisational, political and business perspectives have been analysed in a second step.
The study objectives focused on the feasibility, the definition and size of an integrated mobile system dedicated to European Public Safety and Security operations. A hybrid system, composed of satellite, CGC and PMR segments is envisaged to meet the end-users' requirements.
Four major activities have been realised:
The first activity was to assess the users requirements, based on an initial state of the art existing communication capabilities, on lessons learned, analysis of recent operational scenarios and end-users assessment (through a questionnaire campaign and interviews),
The second activity was to define and size the adequate solutions, based on a hybrid satellite / terrestrial architecture. Two approaches have been followed: the terrestrial segment has been considered as an evolution (or a future evolution) of the existing dedicated PMR networks whereas the satellite segment has been defined as a new component, dedicated to Public Safety operations,
The third activity was to identify the critical technological required to ensure the feasibility of the proposed solution, the regulatory or organisational risks which have to be addressed in order to be able to develop the final system and finally to identify. R&T critical issues and propose roadmap and recommendations to ESA,
A complementary activity has been included thanks to a Change Notice to the Contract. It focused on the analysis of the political and organisational issues to set up an ambitious European telecommunication programme and on the possible economical models, involving both commercial operators and institutional bodies at European level.
Challenges
The main issues of the project were:
To get a representative feed-back from end-users, despite their different experiences.
Secondly to provide a comprehensive specification of the system in order to best respond to Public Safety & Security operations needs.
To take into account all technical issues, from a system point of view, in the definition of the system.
To carry out an exhaustive analysis of required technologies in order to identify all potential technological risks or gaps and provide a comprehensive roadmap for future R&D activities,
To identify the feasibility of such program from a non-technical perspective: organisational, political and business feasibility.
Benefits
As expected, SPEED project has provided a comprehensive understanding of the specificities of Public Safety forces needs. Detailed specification of an ideal system has been defined.
The technical feasibility of a dedicated hybrid system and in particular of a new dedicated satellite system has been assessed throughout a preliminary design at system, antenna and payload levels. Promising accommodation solution appears with Alphabus platform.
Complementary end-to-end or system studies have been identified for a complete definition of an integrated S-band system.
The step-by-step approach allows to capitalize on previous R&D technologies and to ensure a realistic approach of the solution.
Technological gaps have been identified and technical R&D roadmap has been proposed. This roadmap also takes into account programmatic issues.
Complementary studies, demonstrations, risk mitigation analysis and programs have been proposed.
Among these complementary studies, the CCN activity was performed. The expected benefits of this complementary activity were to assess the feasibility and also to identify potential major blocking points.
Features
Adequacy of dedicated system and hybrid networks with end-users needs:
PMR networks are designed to meet the precise and high demanding requirements of Public Safety forces. They provide a reliable and secure communication networks, with a higher level of security, robustness, availability and reliability than commercial terrestrial networks. Future standards are under definition and/or standardisation.
Satellite systems are essential. They are the only way to deploy quickly a secure, reliable and high data rate network on the theatre, providing connectivity between the end-users on a worldwide coverage, even when terrestrial infrastructures are destroyed or do not exist. Nowadays, there is no dedicated system to Public Safety and commercial MSS are largely used in operations.
Therefore, hybrid (satellite and PMR) systems are well adapted to meet the set of requirements, providing reach back capacity, global coverage and availability in urban or rural areas.
Dedicated systems allow to focus on the specific requirements and to provide the most adequate communication capabilities.
A combination of future PMR networks and new dedicated satellite segments to Public Safety would provide the most efficient communication networks in the mid and long-term horizons.

Dedicated satellite segments to Public Safety operations:
A preliminary design of a dedicated satellite segment has been proposed to meet the needs of mid-term horizon, composed of three missions:
Multispot S-band mission over EMEA,
European Ka-band multispot mission,
African Ku-band steerable mission.
An initial design and sizing exercise of satellite antenna and payload has assessed its technical feasibility based on existing or soon-to-be-ready technologies – resulting from previous R&D.
One of the most promising accommodation solutions has been proposed on a single Alphabus platform.
Organisational, political and business feasibility
A large panel of European institutional bodies has been interviewed in order to assess the political willingness and organisational feasibility of a future Speed system, providing heterogeneous visions and different perspectives.
If Satcom is perceived as an essential part of the telecommunication capability, it is not always clearly stated as an urgent policy priority. The lack of rationalised demand among the different Public Safety end-users is clearly assessed. And the willingness to set up an ambitious programme is limited by the budget crunch and previous costly experiences even if the requirements are real from an operational-oriented institutions feed-back.
On the business side, a PPP approach seems to be the best compromise to raise the commitment of the majority of stakeholders. To ensure the success of such ambitious program, an attractive business plan needs to be consolidated.
Plan
This one year study was divided into six tasks (Task0 is dedicated to project management) and the latest activity performed in a 4months period, after the completion of the first activities.
During the first six months, the consortium carried out three tasks oriented towards end-users:
Review of current and future mobile communication systems and their usage in daily and/or emergency operations.
Analysis of recent operational scenarios to validate mobile communication interest and added-value.
Definition of end-users requirements on two levels: operational requirements and technical requirements.
During the second period, the consortium focused on technical issues:
Design and size of the proposed hybrid solution,
Identification of key technologies,
Roadmap proposition.
To achieve the CCN objectives, the consortium focused on:
Organisational and political issues,
Business perspectives,
Specific case of S-band possible usage for Public Safety.
These analyses have been completed with interviews of the key stakeholders, among them: European institutional bodies and European satellite operators.
Current status
All activities are now completed.
At the end of the first six-month period, the Operational Requirements Review took place in Athens, at KEMEA premises. During the second six-month period, the consortium has focused on technical issues. The Final Review took place in Toulouse, at Astrium premises, on the 27th of May 2010.
The complementary analysis proposed to ESA to assess the programmatic, organisational and political feasibility of this dedicated communication system to Public Safety operations has been performed in a 4 months period and finalised in October 2011.
Documentation