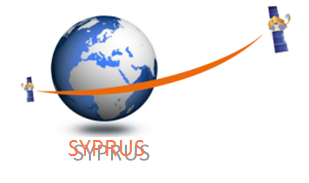 Objectives
The SYPRUS project, led by Airbus Defence and Space SAS, supports the pre-development activities of a Flexible Radio-Digital Signal Processing (R-DSP) module for low cost / low bandwidth applications. Completion and test of an elegant breadboard together with a system test bed using representative mission scenarios, allows an end-to-end functional chain test validation The R-DSP module includes a flexible RF front-end and a processing core, fully programmable from the ground, to be integrated for use in a flight application. This constitutes the core element of a Software Defined Radio (SDR) payload. 
Challenges
This allows RF payloads to be designed differently, around a generic / programmable SDR equipment, addressing low bandwidth missions, with on-board processing as needed, in a cost efficient manner. The key COTS components have been selected carefully, requiring some space qualification activities, and used within a suitable overall architecture. This shall have the potential to serve applications on small LEO platforms whilst meeting the availability and quality of service required.
Benefits
For M2M services, current space systems are not adequate to serve very large populations of small objects / mobile terminals with low data rate requirements and tight cost, size and energy constraints. Having available a cost efficient and flexible solution allows the IoT needs though a satellite to be addressed with a global connectivity solution, whilst building on European equipment developments.
Data Collection missions, including satellite based spectrum survey missions, ADS-B, AIS and the envisaged VDE-Sat, will also benefit from this development. The capability to program and adjust the mission on-board ensures a maximum usage flexibility in orbit and a product that is perfectly suited to multi-mission, cost-effective solutions.
Features
To meet the constraints of this project, COTS components are used in combination with a suitable architecture allowing redundancy if needed. The candidate key components have been studied and submitted to a radiation test campaign to quantify their susceptibility to a space environment. The selected components include:
a high capacity,low-cost and low-power FPGA 
a high performance integrated RF Transceiver
high capacity Flash memories
The product is designed to accommodate missions with RF signal in the range 100 MHz to 5,5 GHz.
System Architecture
See project objectives and product features, the detailed architecture is confidential.
Plan
The project started in August 2015 for a duration of 16 months, completing with a fully developed and tested Elegant Breadboard
Current status
The project Baseline Design Review was completed in May 2016 and the TRR is scheduled for September 2016.
Documentation