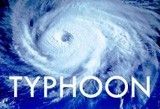 Objectives
The overall objective of the proposed programme of work was to develop an X-band Satcom-On-The-Move (SOTM) Antenna System.   It was required to be compatible with as many satellites as possible to maximise future sales potential.  The antenna system has been designed to be low-profile, whilst maximising the performance required for high data rate communications.  The mechanical platform and associated tracking and drive control subsystem has been implemented in-house for the system.
The resulting terminal has been trialled with an operational X-band satellite and tested whilst the host vehicle has been driven over a wide range of surfaces at a specialist vehicle test site.  A key feature of the programme has been consultation with the user community to ensure that their requirements and needs are captured and, as far as technically feasible and commercially attractive, incorporated into a new high performance system developed under this programme of work.  
Image of SPITFIRE (Ku-band) terminal
Challenges
The key technical issues were to minimise the height of the antenna system whilst maintaining the required G/T for high data rate communications and to provide accurate satellite tracking on the move over a wide range of terrains.  Commercially, the system has been designed so that it can be manufactured and sold for a competitive price.
Benefits
For many applications, the availability of highly robust connectivity is paramount and terrestrial communications can never provide the universal, high speed, reliable, always-on connectivity required.  As bandwidth demands increase, broadband satellite systems are needed. 
This project developed an X-Band land mobile system, which builds on an innovative development undertaken by Cobham Technical Services for a portable satellite terminal based on a novel flat panel antenna design.  This enables a compact, lightweight antenna with performance that approaches that of much larger reflector-based systems.
To meet customer needs, a lightweight yet robust terminal is required which is relatively low profile, so that it is easily installed onto a land vehicle and do not cause a problem with vehicle logistics, particularly in relation to transport on space-constrained air transport aircraft.
Features
The Typhoon system comprises a low profile antenna aperture, a low noise block down-converter, a high-power block up-converter incorporating a high efficiency solid state amplifier, and a 2-axis positioner and servo controller, an autonomous satellite tracking receiver using a variety of positioning sensors, all under a low profile radome.  An Antenna Cabin Control Unit is also included, mounted in a separate housing inside the vehicle, where L-band, serial data and power connections provide direct interfaces to an integrated modem and a vehicle power supply.
Plan
The project was divided into four main Work Packages:
WP1000: Business Development & Commercial Feasibility
- Detailed definition of requirements based on close liaison with user community.
WP2000: System Definition
- Define the system requirements to enable the detailed design and development work.
WP3000: Design and Manufacture
- Includes the antenna aperture, the positioner, tracking controller, radome, receive and transmit amplifier chains and antenna cabin control unit (ACCU).
WP4000: System Integration and Test
- Integration and the testing in accordance with the Test Plans and procedures prepared during WP1000.
Current status
The project has been successfully completed, with the system demonstrated to meet appropriate RF, environmental and EMC requirements and high satellite link availability when the terminal is vehicle mounted and driven over a range of demanding terrains.
Documentation