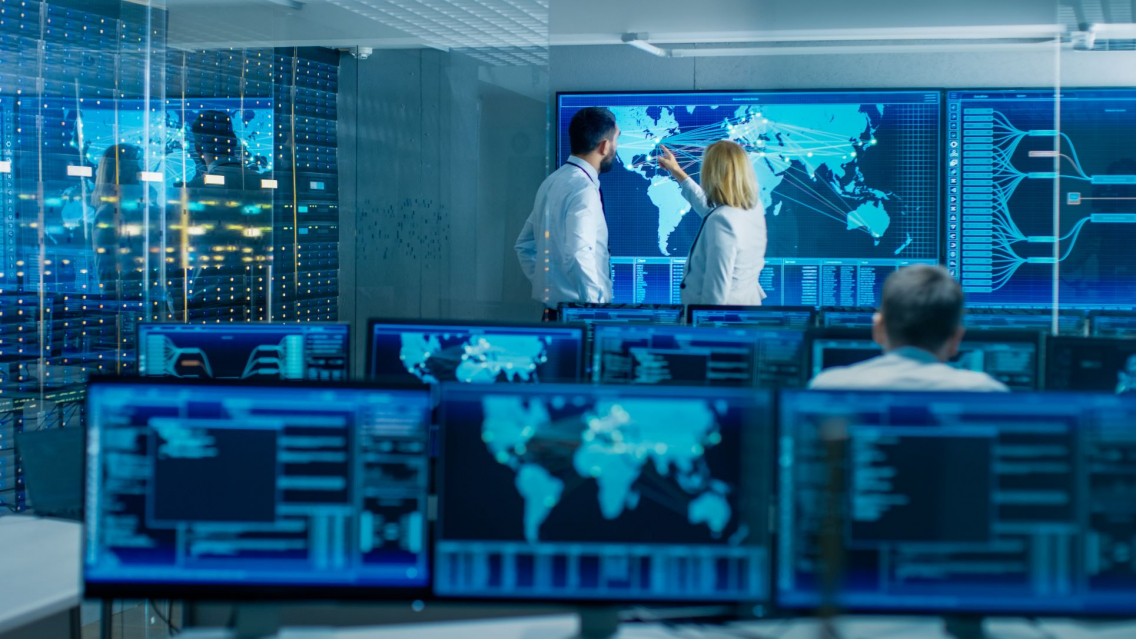 Europe is facing increasingly significant challenges as it deals with humanitarian crises, climate change, cybercrime, and geopolitical instability. The World Economic Forum's 2021 Global Risks Report puts extreme weather events and cybersecurity failures as the third and fourth most clear and present dangers to the world, ahead of any other economic, environmental or geopolitical risks. We need to act swiftly to further protect Europe's citizens and institutions and support critical infrastructures. With this in mind, ESA, together with ESA Member states, have elaborated on a need for a European flagship programme for 'Civil Security from Space' (CSS).
ESA's Directorate of Telecommunications and Integrated Applications (TIA) champions this new multi-disciplinary activity that aligns ESA and European stakeholder needs, to propel the integration of Europe's competencies and assets into monitoring, mitigating and resolving civil security and crisis events. It is an element of ESA's Agenda 2025, and a major vector towards ESA's Rapid Resilient Crisis Response Accelerator. CSS also supports the strategic independence and autonomy of Europe in communications, as well as in data and information handling in a digital world economy, and increases Europe's lead in Earth observation systems. This enables Europe to bolster its role as a global leader in humanitarian action and to ensure its autonomy in essential resources.
Civil Security from Space Industry Day
Following the strong interest expressed as a result of the July 2022 ESA CSS Requests for Information, the ESA Directorate of Telecommunications & Integrated Applications (TIA), partnering with the Directorate of Earth Observation (EOP), are pleased to invite ESA Member State Entities to an Industry Day to be held on 8th November 2022 at the ESA European Space Research and Technology Centre (ESTEC) in Noordwijk, the Netherlands.
Purpose & Objectives
The CSS Industry Day is a one-day workshop that will bring together prospective users, industry stakeholders, and decision-makers from ESA Member States with an interest in enabling commercial solutions aligned with the objectives of the Civil Security from Space programme. 
Together at the CSS Industry Day we will:
•    Define how the objectives of the proposed ESA programme can best be reached
•    Foster discussion between users and providers of space systems and services
•    Further consolidate industrial cooperation through partnership matchmaking
In addition, the agenda will include Keynotes, presentations, posters and panels as well as opportunities for networking. The goal is to highlight the needs of Europe for solutions addressing civil security and crisis events and identify how integrated and multi-disciplinary space solutions can be leveraged for social and economic benefits to European Citizens, European Member States and Industry.
Please note that this event is by invitation only.
Event Agenda
8:00 – 9:00

Registration

9:00 – 9:05

Welcome address and introduction

9:05 – 9:20

Directors Keynote – Elodie Viau, Director Telecommunications and Integrated Applications, ESA

Video Message – Josef Aschbacher, Director General, ESA

9:20 – 9:30

Mathieu Bataille, Research Fellow, European Space Policy Institute

9:30

 – 11:00

Session 1 – Serving user needs using Space solutions

Keynote

09:30-09:45 - Leendert Bal, Head of Safety, Security and Surveillance Department, European Maritime Safety Agency (EMSA)

Industry Presentations

09:45-10:00 - Luis Gomes, CEO, AAC Clyde Space
10:00-10:15 - David Arneau, CEO, AD-WAIBE
10:15-10:30 - Sebastien Tailhades, Domain Manager EO, OHB Group

Panel

10:30-11:00 - Panel discussion and exchange with the audience, 

Moderator, 

ESA

11:00 – 11:30

Coffee Break

11:30 – 11:40

Directors Keynote – Simonetta Cheli, Director of Earth Observation, ESA

11:40 – 13:10

Session 2 – Boosting and leveraging commercial innovation for civil security use cases

Keynote

11:40-11:55 -

Alvaro Rodriguez, Head of Operations, EU Satellite Centre (SatCen)

Industry Presentations

11:55-12:10 - Pascal Rogiest, Managing Director, RHEA Systems Luxembourg S.A.
12:10-12:25 - Jeffrey Apeldoorn, ICEYE, Head of Government Solutions Europe
12:25-12:40 - Wendy Carrara, Senior Manager for Digital & European Institutions, Airbus 

Defence & Space Intelligence

Panel

12:40-13:10 - Panel discussion and exchange with the audience, 

Moderator, 

ESA

13:10 – 15:15

Lunch Break + Matchmaking and Poster Session

13:10 – 13:25

Keynote – Véronique Soulé-Revel and Frédéric Martinent, earthLIVE co-founders – Thales Digital Factory & Thales Alenia Space

15:15 – 16:4

5

Session 3 – Fostering multi-disciplinary systems through collaborative efforts

Keynote

15:15-15:30 - David Lund, Member of the Board, Public Safety Communications Europe (PSCE)

Industry Presentations

15:30-15:45 - Caroline De Vos, Co-Founder & COO, neXat
15:45-16:00 - Florian Deconinck, Vice President of Institutional Partnerships & Future Missions, OpenCosmos
16:00-16:15 - Jurry de la Mar, Account Director Research & Space Programmes, Deutsche Telekom

Panel

16:15-16:45 - Panel discussion and exchange with the audience

, 

Moderator, 

ESA

16:45 – 17:00

Pascal Legai, Senior Security Advisor to ESA DG
Elodie Viau, Director Telecommunications and Integrated Applications, ESA

Conclusion

 
08/11/2022 - 08:00