BACKGROUND
Generative design is the use of computer algorithms to create innovative design solutions, based on defined parameters and constraints. In the context of structural geometry design, for example, the algorithms might start with an initial input, manipulate features, apply optimisation processes, simulate structural behaviour, evaluate results, refine details and repeat until the desired solution emerges. 
Effective generative design depends primarily on properly defined design procedures. These include:
Formulating design rules carefully
Defining meaningful objectives
Interpreting their implications correctly
Handling errors appropriately
Visualising intermediate steps adequately
Communicating progress effectively
Adapting workflow dynamically
Balancing computation speed versus precision
Controlling interdependence among aspects properly
In the above context, over the past few years, generative design has been exploited in two sub-processes:
Parametric design exploration 
Topology optimisation
Parametric design exploration adopts the reverse-engineering approach to create a computer-aided representation of an existing design. It requires efficient shape modification methods and viable design spaces for the exploration of valid design alternatives. 
Topology optimisation is performance-driven and is based on minimising the overall design compliance to generate alternative instances.  
Both are constraint-driven sub-processes and demand a careful formulation of design and performance constraints, aligning with designers' design intention for feasible, geometrically, and practically valid variations. However, the true potential of these approaches is still limited in terms of extensive design diversity and true novelty.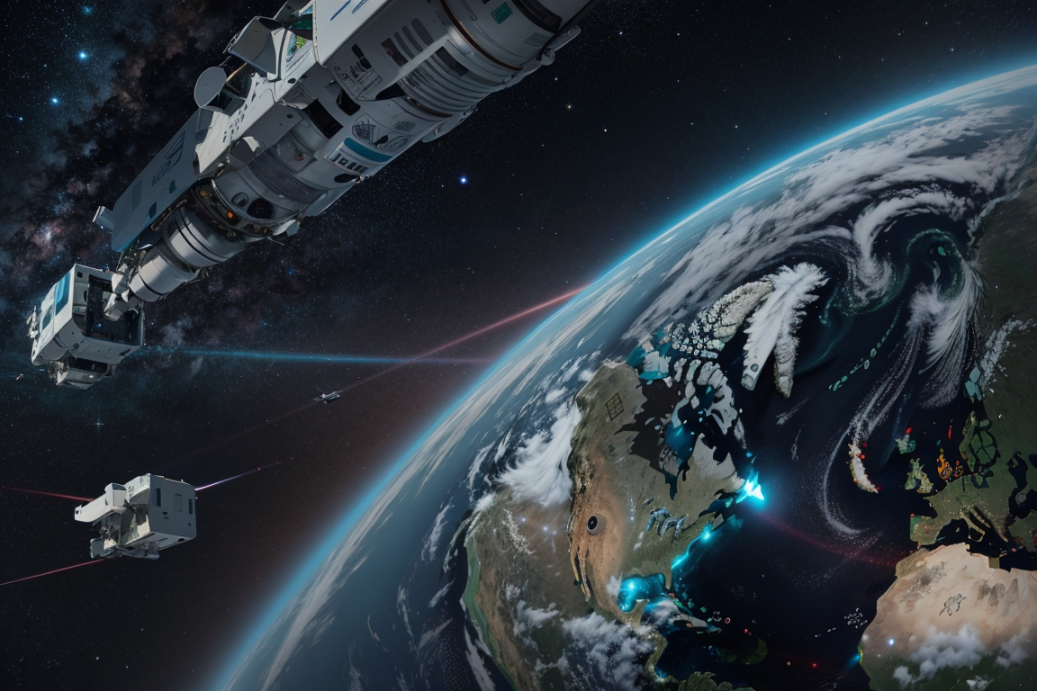 OBJECTIVES OF THE ACTIVITY
The main purpose of this activity is to develop a better understanding of the potential benefits and limitations of using generative AI for satcom-related design. It aims to identify the state-of-the-art tools and techniques currently used in generative AI in other industry domains with the intention of classifying which of those are applicable to the satcom domain and what adaptations they might require to make them specific for satcom-related applications. 
Finally, the activity shall propose a corresponding development roadmap for adapting such tools for satcom design including estimated timescales and development costs.
WHAT WE ARE LOOKING FOR
We are looking for experts in in the following fields:
a) Generative AI/ Generative Design
b) Python software development
c) Machine learning/optimisation
d) A good understanding of satcom systems
ABOUT THIS OPPORTUNITY
Proposals can be submitted via esa-star using the link below. The open date for this tender is currently planned for September.
https://esastar-publication-ext.sso.esa.int/ESATenderActions/details/64907
OPEN TO TENDERERS FROM
AT+BE+CA+CH+CZ+DE+DK+EE+GR+ES+FI+FR+GB+HU+IE+IT+LT+LU+NL+NO+PL+PT+RO+SE+SI
ABOUT THE ARTES FUTURE PREPARATION PROGRAMME
ARTES FP is a key programme element at the beginning of the ARTES 'feeding chain,' that offers the opportunity to acquire knowledge on future satcom market perspectives, investigate future system concepts and prepare initial 'dossiers' on strategic initiatives; something that cannot usually be developed at individual Member State level. It is based on the concept of a European common effort to produce quality results to set the future of satcom.
You can find more information via the link below:
https://artes.esa.int/future-preparation