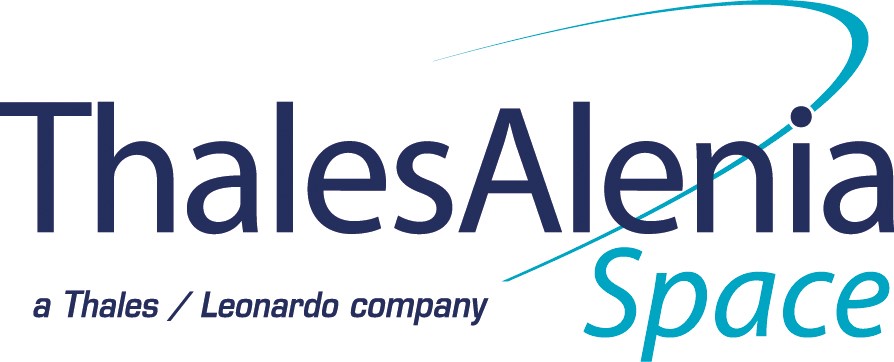 Objectives
Main Objectives of this activity are
the development of the multiMIND signal processing core with the following characteristics:

based on high performance COTS components, combined with reliable rad-hard supervisor to ensure robustness under space conditions
prepared to be used as SDR core for a multitude of mission and payload use-cases such as IoT, SATCOM, AIS, ADS-B, EO and spectrum monitoring.
available as stand-alone product and integrated in full payload solutions
prepared to be complemented by mission specific elements enabling flexibility w.r.t. customer needs by ensuring cost-sensitive developments to remain in the generic element multiMIND

the in-orbit demonstration as payload data processor on the cubesat mission EIVE (Exploratory In-Orbit Verification of an E/W-Band Satellite Communication Link) developed, built and operated by the University of Stuttgart and funded by DLR.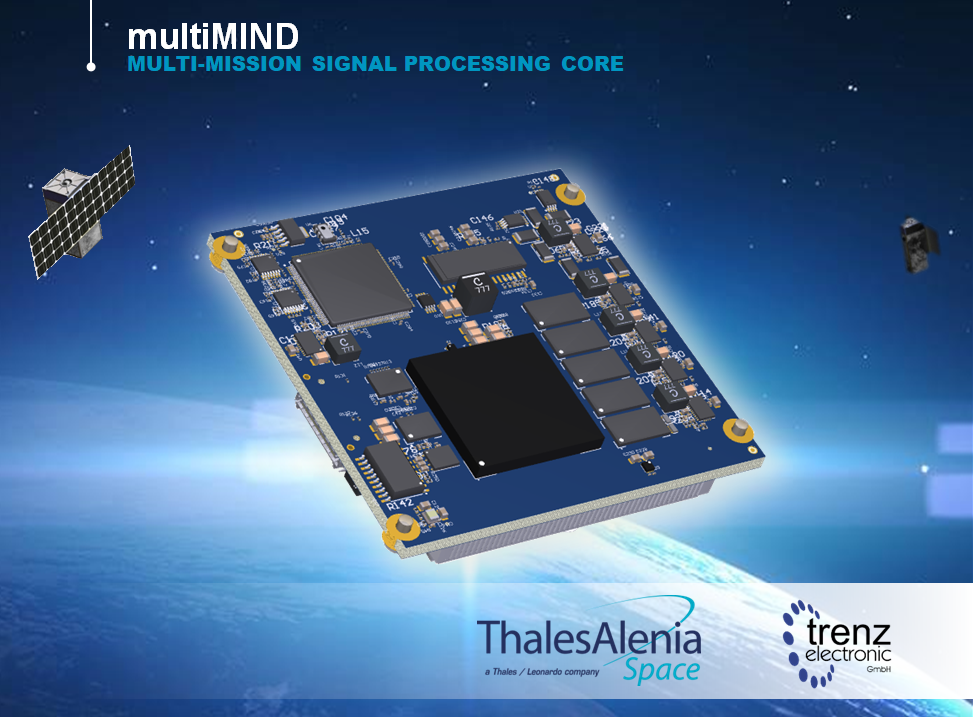 multiMIND processing core
Challenges
Key challenge of this development is to enable a safe operation of latest MPSoC chip technology in space and to build a cubesat-ready product, which can be efficiently used for a variety of different mission profiles requiring efficient processing capabilities. 
Benefits
Power efficient
The multiMIND processing core builds on the Xilinx Zynq Ultrascale+ family with its most powerful integrated multi-core processor system. It succeeds of the well-known Zynq 7000 series, but with significant higher performance and less power consumption. In terms of computation efficiency improvement, at least a factor of two can be expected.
Robust
Due to the radhard supervisor and power circuitry, the product is robust against SEL, SEGR, SEB making it suitable for constellations and single-sat missions requiring longer lifetime and/or increased dependability.
Flexible
multiMIND is prepared to be supplemented by mission specific elements such as RF-frontends, specific interface boards.
Highly integrated
multiMIND is designed to be compatible with standard cubesat form factor.
Features
MPSoC family: Xilinx Zynq Ultrascale+ ZU(06-15)EG
Processing System: Quad A53 + Dual R5
Embedded Logic (LUT) 215K … 341K
Rad hard ARM supervisor chip and power circuitry
Non-volatile Memory 2*16 Gbyte
High speed interfaces (e.g. JESD 204B)
Standard communication interfaces (CAN, I2C, UART, Eth, GPIO, clk, SPI)
PC104 form factor
See Product Information Sheet for details
System Architecture
Seeing the need of a reliable usage of high performance COTS parts, multiMIND consists out of 2 functional domains:
Non-vital function domain

High computational power needed,
Has to survive SEE, but short outages (resets) are acceptable.

Essential function domain

Low resource usage,
Outage-free operation required.
Non-vital functions can benefit from the performance of COTS hardware as well as COTS software and firmware. Essential functions are implemented using rad-hard space components.
Plan
ARTES C&G Product and Demo Phase Kick-off: August 2020
Critical Design Review and EM testing: September 2020
Flight Hardware delivery: Apr 2021
Satellite Launch: second half of 2021
In-Orbit Demonstration: 2021/2022
Current status
Definition Phase and Technology Phase have been successfully completed. These included feasibility study, requirements consolidation and several derisking activities (e.g. hardware breadboarding and software prototyping) to prepare for an efficient and fast Development Phase.
Development Phase has started in early 2020 anticipating the present ESA project formally launched in August 2020. Currently EM built-up is ongoing in parallel to CDR preparation.
Documentation