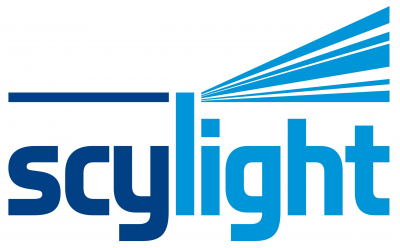 ARTES 4.0 is the Agency's main programme for technology developments in the field of satellite communications. 
Within the ARTES 4.0 programme, ESA implemented a dedicated element for optical communications, photonics and quantum communication, called ScyLight (SeCure and Laser communication Technology, pronounced "skylight").
ScyLight is one of 3 Strategic Programme Lines that ESAs Member states have setup to put particular focus on areas like Optical and Quantum Communications (ScyLight, 4S and Space for 5G).
The objectives of ARTES ScyLight are:
To address the development, demonstration and utilisation of innovative optical and quantum technologies for satellite communication as well as preparing for new market opportunities.
To support industry to develop/extend its manufacturing capabilities and seize related market opportunities.
In pursuit of these high-level objectives, ESA performs system studies, market analyses, initiates developments of technologies defined in the ScyLight Workplan and maintains an "always open call" to provide support to activities initiated by industry on their own ideas and developments plans.
ESA organises regular workshops with industrial stakeholders to foster cooperation and to inform about recent developments and trends in the field of optical communications.  
ScyLight is also the home for designing and demonstrating key elements of a "Virtual Fibre in the Sky" system, named High Throughput Optical Network (HydRON), that seamlessly extends terrestrial fibre networks into space.
SUMMARY TABLE FOR ALL PLANNED ARTES SCYLIGHT WORKPLAN ACTIVITIES 
The ARTES ScyLight Work plan specifically addresses technologies and studies in support of the priorities defined in the ScyLight Optical Roadmap.
ARTES work plan activities are initiated by ESA and deal with strategic developments containing technical risks and are therefore fully funded.
The ARTES ScyLight work plan 2023 can be found at:
In addition to the latest ARTES ScyLight Work plan, a summary table for all planned ARTES Work plan activities is available for download to registered users residing within participating Member States. 
If you are not yet registered, please sign-up for artes.esa.int, or log in to your existing account.
OPEN CALL FOR PROPOSAL
ARTES 4.0 TECHNOLOGIES AND PRODUCTS FOR C&G, SCYLIGHT, 4S AND 5G
ARTES activities initiated by industry for the commercialization or space qualification of a product are supported by ScyLight on a co-funding basis.  
Proposals are confidential and negotiated directly. The corresponding ARTES 4.0 'Call for Proposals' (CfP) is always open. To download the documents, registration on esa-star is required.
Open date: Friday 17th February 2023
Closing date: Friday 29th December 2028
Reference Number: CfP/4-40001/23/NL/AF
Tender number: 4-40001
Last Update Date: Friday 24th March 2023
Update reason: Clarification 1 published