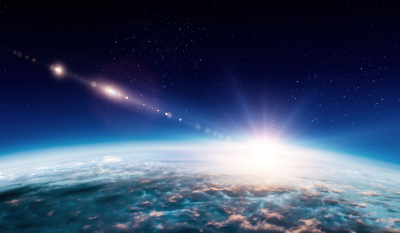 The Atlas extension to the ARTES Competitiveness & Growth (C&G) Component of the ARTES Core Competitiveness (CC) Programme has been introduced in 2013. The aim is to support the introduction of innovative equipment and designs into the highly competitive satcom market by supporting first flight opportunities and demonstrating them in their operating environments.
Atlas helps to overcome one of the greatest hurdles to market entry: the in-orbit demonstration that proves it works in space.
Frequent launches of telecommunications satellites mean that satcom services evolve rapidly. Although operators strive to gain a commercial advantage by introducing new or upgraded equipment, they cannot take the risk that it might not work when deployed in space. Atlas offers the proof that it has already been flown successfully.
Atlas not only supports the introduction of innovative technologies and equipment in the space domain; it also helps to improve the competitiveness of European and Canadian Industry.
Example achievements – 'the Atlas effect'
When Eutelsat launched EUTELSAT 8 West B in August 2015, it carried three items which were the first products to be supported under Atlas. Each of these products provides additional signal security and flexibility in the operation of the satellite and in the broadcast services it provides.
A new-generation flexible frequency converter provides the ability to change the frequency of the uplink signal without any change to the downlink broadcast signal that is received by home viewers. This is a major breakthrough in the prevention of broadcast signals from being jammed by rogue signal sources.
A new high-power amplification system provides flexibility in the power and frequency settings of the broadcast beam. This allows the power allocated to a channel to be set according to the current need. This in turn optimises the use of the spacecraft's available electrical power, making it possible to increase the number of active channels at a given moment.
A new frequency-flexible command receiver provides Eutelsat with much enhanced operational flexibility, particularly with regard to repositioning the spacecraft to any other orbital slot. With this command receiver, frequency coordination with nearby satellites and jamming by rogue signal sources can be readily handled.
As a result of gaining the opportunity to fly on EUTELSAT 8 West B, a number of these units were accepted to fly on other spacecraft, generating valuable commercial sales for their manufacturers.
Current Atlas Activities
While Atlas continues to support equipment on large GEO-stationary spacecraft (such as SES-12 and Eutelsat's Konnect), a number of recent projects now reaching orbit have used smaller form factor satellites (such as the NovaSaR spacecraft from SSTL and Hiber's 6U CubeSat) to demonstrate new products and services from LEO.
Other ARTES C&G supported products are being prepared for inclusion in upcoming missions through the Atlas opportunity to achieve flight heritage; including hosted payloads as well as dedicated small sat missions.
Future Opportunities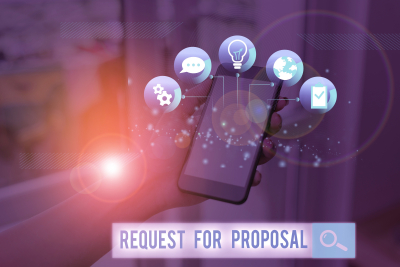 The Agency welcomes proposals from Industry for support of innovative products under Atlas, irrespective of the size of the flight item, the size of the spacecraft or the main mission on which it will fly. 
Atlas supports innovative products which fly as part of a commercial mission, products that form a stand-alone payload, and dedicated small sat missions to demonstrate the innovative product.
Atlas as the Space Segment Demonstration Phase of ARTES C&G is included in the Open Call for Proposals, whereby industry initiates a request for support from the Agency and from their national Delegation, and contracts are awarded on the basis of proposals made by industry and the financial support from the national Delegation concerned.
The ARTES C&G Call for Proposals is published on esa-star under AO10285.
Eligibility Requirements
To submit an ARTES C&G proposal addressing a flight demonstration (Atlas), the following requirements must be met:
The proposal must include a Space Segment element involving new flight equipment.
ESA will only admit proposals for evaluation that come from companies or organisations – whether as Prime or Subcontractor – residing in one of the following countries: Austria, Belgium, Canada, Czech Republic, Denmark, Finland, France, Germany, Greece, Hungary, Ireland, Italy, Luxembourg, The Netherlands, Norway, Poland, Portugal, Romania, Spain, Sweden, Switzerland, United Kingdom.
It is mandatory that companies (both Prime Contractor and Subcontractor(s)) obtain formal authorisation from their National Delegation to carry out the proposed activity (contact information can be found here:
https://artes.esa.int/national-delegations).
ESA can fund up to 50% of the total cost of the proposed activity (up to 80% for SMEs). 
Contact
If you have any questions regarding the Atlas extension to ARTES Competitiveness & Growth, please send us an email at: ARTES-CG@esa.int